The Shark and Ray Touch Tank is temporarily closed for maintenance.
We apologize for the inconvenience.
Also known as clownfish, there are about 30 species of anemonefish. Because of their striking colors and
Finding Nemo
fame, they're a very popular fish at the Aquarium.
Animal Facts
Diet
Benthic algae, phytoplankton, crustaceans, tunicates, worms, and zooplankton
Range
Anemonefish live mostly in Indo-Pacific reef communities and inhabit Australia's Great Barrier Reef
Threats to Survival
Climate change
Habitat loss
FAQ
Why Are They Called Anemonefish?
Anemonefish are immune to the stinging tentacles of sea anemones—invertebrate animals that generally settle onto a spot in a coral reef—and even seek shelter among their tentacles! The anemonefish provides nutrition to sea anemones by luring other species within reach of its tentacles, while the sea anemones give the anemonefish a predator-free place to live and lay eggs.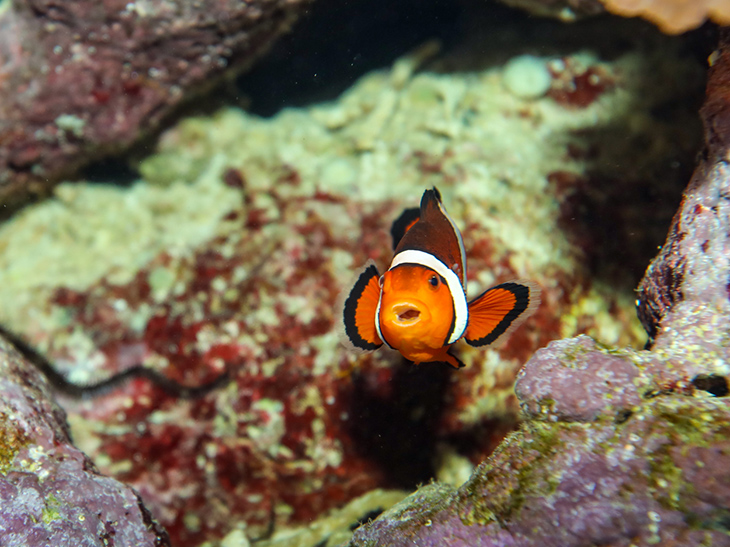 CONSERVATION CONSIDERATION
Anemonefish are in Danger of Losing Their Habitats
The coral reef communities that anemonefish call home are rapidly disappearing worldwide, primarily due to climate change and other human impacts. Coral reefs have the best chance to adapt if humans reduce carbon emissions and slow climate change.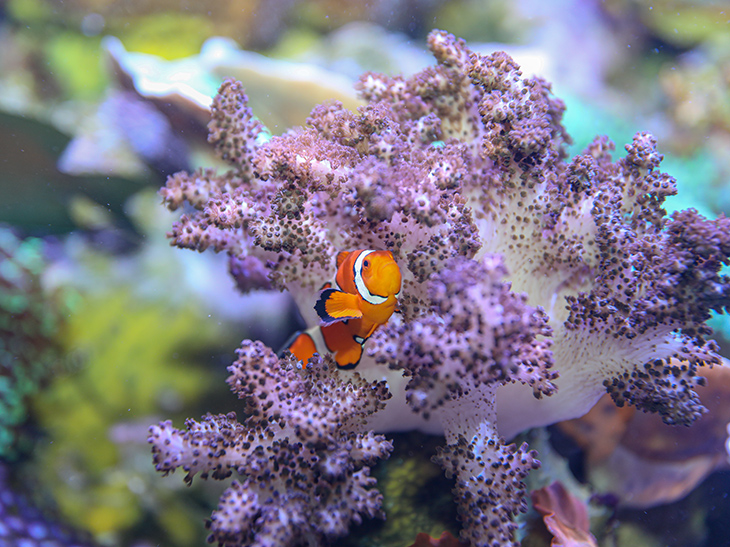 Support Ocean Conservation
At the New England Aquarium, ocean conservation is at the center of everything we do. And with your help, we can tackle pressing threats like climate change and its effects on coral reefs.