The Shark and Ray Touch Tank is temporarily closed for maintenance.
We apologize for the inconvenience.
The New England Aquarium and our dedicated research arm, the Anderson Cabot Center for Ocean Life, works to protect the ocean and marine animals.
STUDYING AND PROTECTING
We use science to protect animals and the ocean.
Our marine conservation research at the Anderson Cabot Center for Ocean Life helps inform policy decisions and industry practices to better protect the ocean and marine animals, both in New England and around the globe. We use our expertise and passion to improve animal well-being here at the Aquarium and in the wild, too.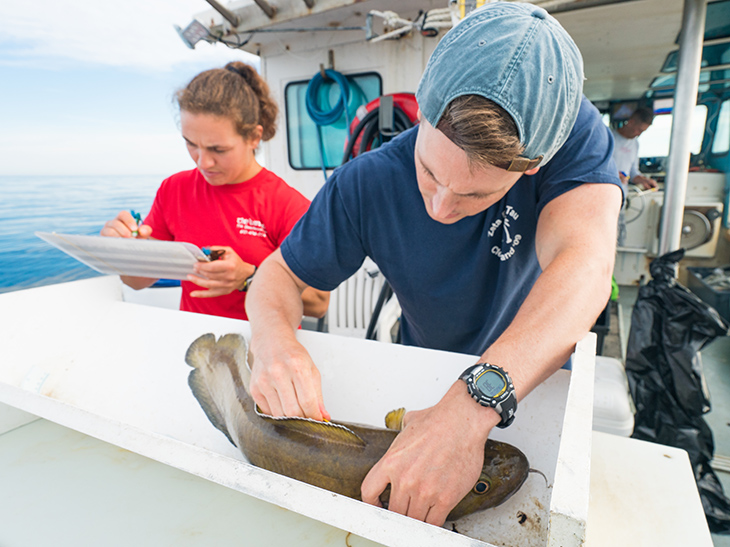 ADVISING AND PARTNERING
We help others use the ocean responsibly.
Supporting innovative bluetech startups, counseling fisheries on resource management, advising lawmakers on ocean policy, and more—we partner with and advise industry, government, and corporations on science-based solutions that promote a healthy ocean.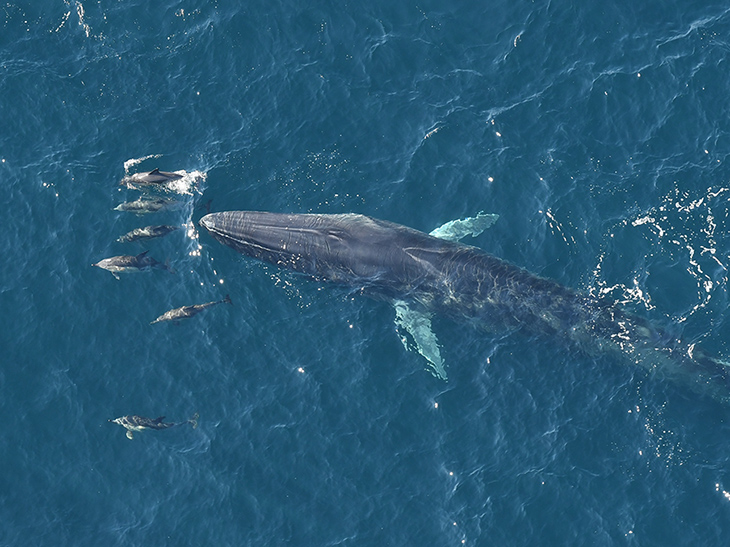 Anderson Cabot Center for Ocean Life
Through pioneering marine conservation research and strategic partnerships, our team of 40 scientists works to combat the unprecedented impacts on the ocean from climate change and other human activities.
EDUCATING AND INSPIRING
We inspire people to love, respect, and act for the ocean.
From the sea turtles in our Giant Ocean Tank to the whales in nearby Stellwagen Bank National Marine Sanctuary, the Aquarium offers a window into the diversity of life on our blue planet. Our research comes alive through exhibits and educational experiences, connecting people to the ocean and inspiring them to take action to protect it.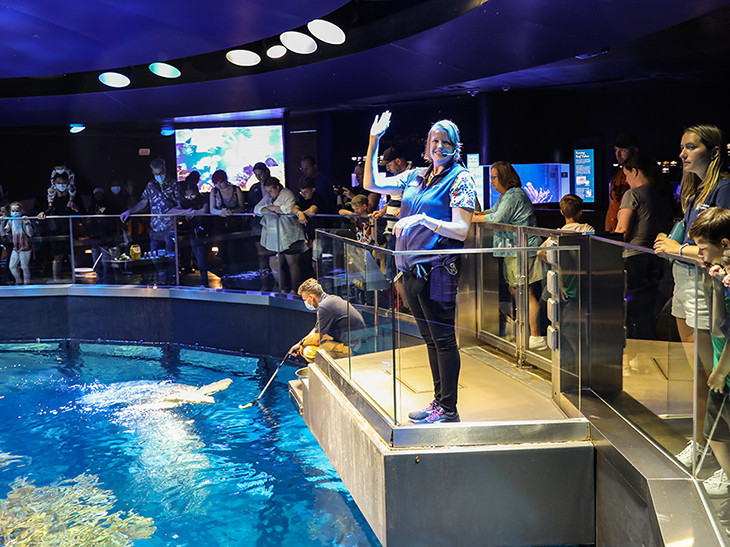 ENGAGING AND SUPPORTING
We help create engaged, resilient communities.
Decades of research and our location on Boston's waterfront give us a unique perspective on the challenges presented by climate change. We work with local communities to create a more resilient future and support ocean conservation initiatives around the globe.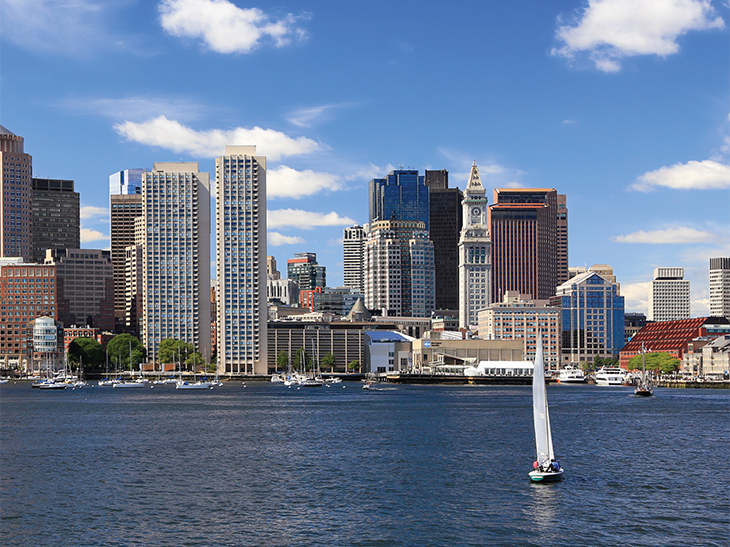 Help Protect the Blue Planet
Your support helps the New England Aquarium further our vital ocean conservation and research projects.