The Shark and Ray Touch Tank is temporarily closed for maintenance.
We apologize for the inconvenience.
In the fascinating world of dwarf seahorses, the males carry the eggs, and adults can change their color to communicate or blend in with the surrounding environment.
Animal Facts
Diet
Primarily crustaceans, especially shrimp
Range
Western Atlantic Ocean, including Bermuda, southern Florida, and the Gulf of Mexico
Threats to Survival
Commercial trade
Climate change
Habitat loss
CONSERVATION CONSIDERATION
The Big Challenges of Dwarf Seahorses
According to Guinness World Records, the dwarf seahorse is the slowest moving fish, with a top speed of about five feet per hour! Unfortunately, that makes them easy to catch, both accidentally by fishermen and on purpose for commercial trade. You can help protect these fascinating fish by supporting environmentally responsible fishers and avoiding purchasing seahorses.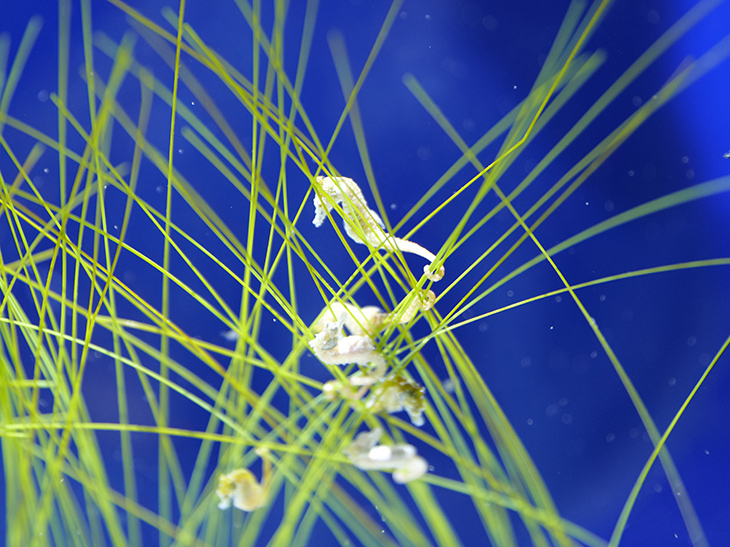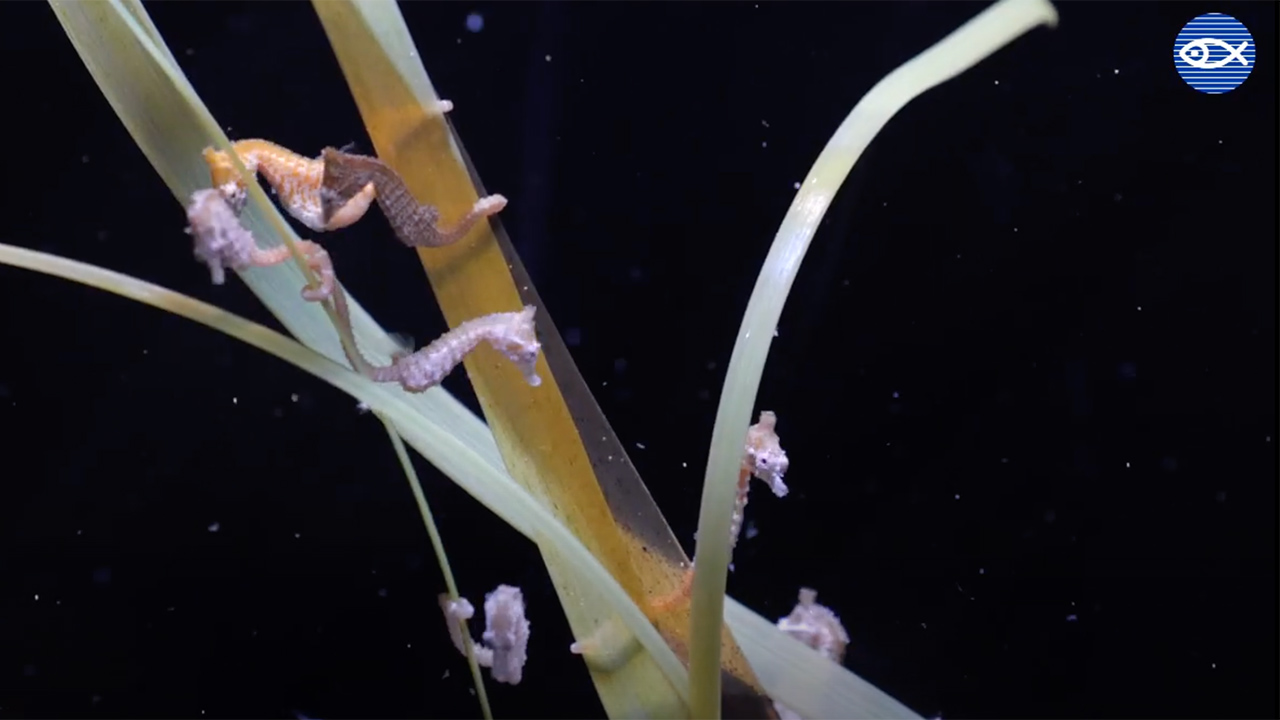 Raising Dwarf Seahorses
Join Aquarist Rachel at the Aquarium's Animal Care Center in Quincy to learn about our breeding program for dwarf seahorses. Hear about courtship rituals, seahorse fry, and the unique role of male seahorses in reproduction.