The Shark and Ray Touch Tank is temporarily closed for maintenance.
We apologize for the inconvenience.
The aptly named goliath grouper, which can grow up to 800 pounds, is the largest member of the sea bass family in the Atlantic Ocean. The Aquarium currently has a goliath grouper on exhibit weighing around 100 pounds!
Animal Facts
Size
Up to eight feet long; Up to 800 pounds
Diet
Feeds opportunistically on various species, including smaller fish and lobsters
Range
Found primarily in shallow tropical waters among coral reefs, including in the Gulf of Mexico, Florida Keys, the Bahamas, and most of the Brazilian Coast
Policy in Action
Fishing Restrictions Help Goliath Grouper Population Grow
Goliath groupers have been protected in the United States since 1990 and the Caribbean since 1993 after the International Union for Conservation of Nature reported an 80% decline in the population over the previous decade. Fishing restrictions on Goliath groupers have helped increase the population. In 2016, the IUCN updated its status from critically endangered to vulnerable.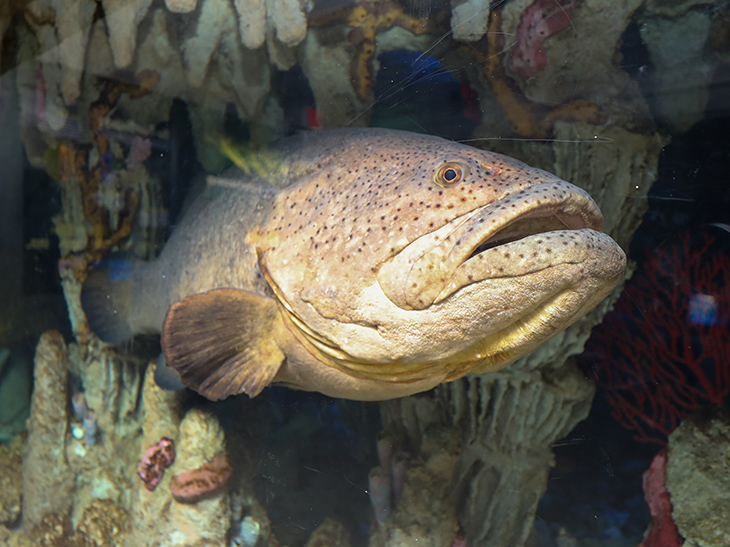 FAQ
Is this Habitat Big Enough for the Goliath Grouper?
Aquarium educators are frequently asked why such a big fish lives in one of our smaller habitats. In the wild, Goliath groupers prefer shallow waters and confined spaces like caves and shipwrecks. Our exhibit replicates a blue hole, a cave that starts above the water and then becomes submerged, making it the perfect fit!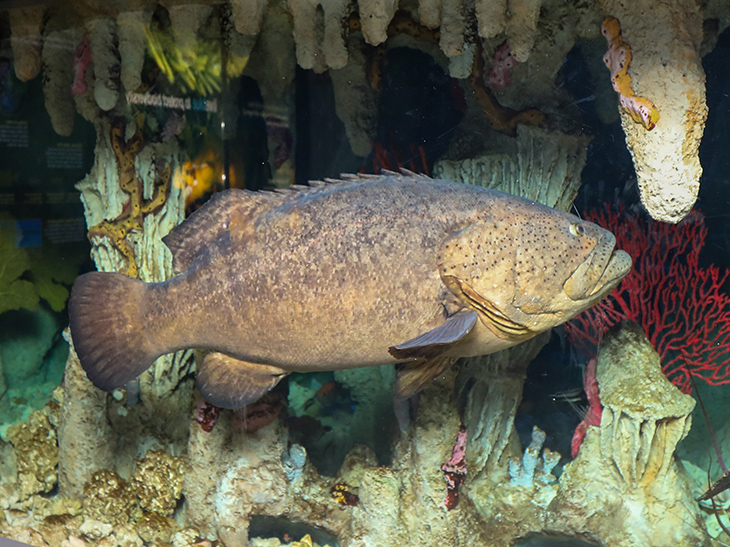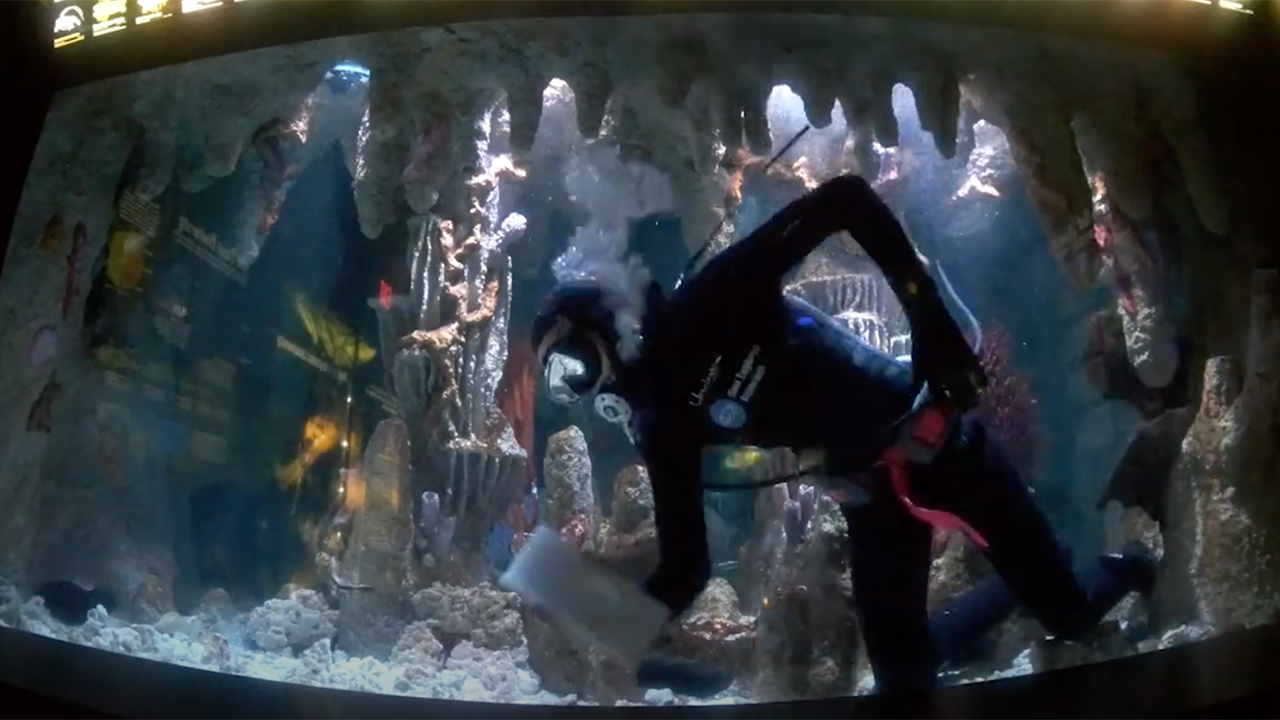 Goliath Grouper Tank Cleaning
Join Manager of Permanent Galleries Jeremy as he gets into the Blue Hole Exhibit for a deep clean of the goliath grouper's home.