The Shark and Ray Touch Tank is temporarily closed for maintenance.
We apologize for the inconvenience.
It looks like seaweed, it moves like seaweed, but it's a fish! Weedy seadragons' leaf-like appendages, called leaflets, adorn their bodies and act as camouflage to help them hide among seagrass in sandy areas.
Animal Facts
Diet
Primarily mysid shrimp, which are small enough to be sucked in with their long tube snout
Lifespan
Typically seven to nine years in the care of humans
Range
Southern coast of Australia
Threats to Survival
Climate change
Habitat loss
Pollution
CONSERVATION CONSIDERATION
Special Considerations for Protecting Endemic Species
Though the weedy seadragon is classified as a species of "least concern" by the International Union for Conservation of Nature, it is difficult to know their actual numbers in the wild. Being found in only one place in the world, the Southern Australian Temperate Reef, any changes to their habitat due to climate change could pose a big challenge for them.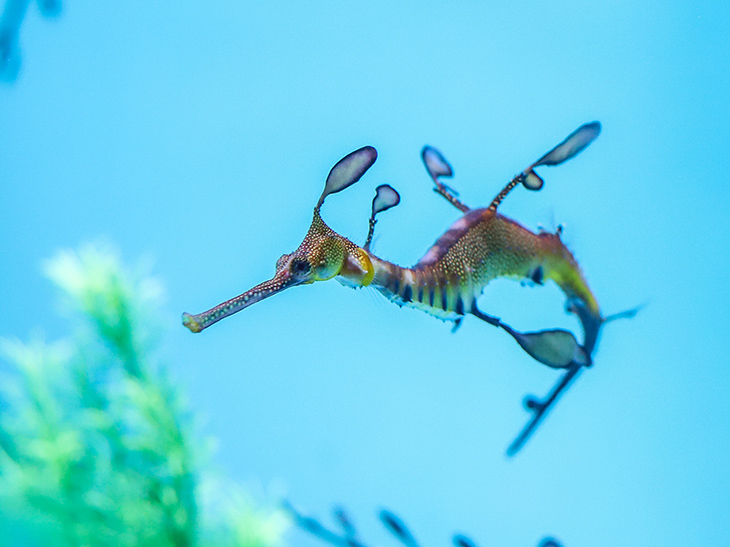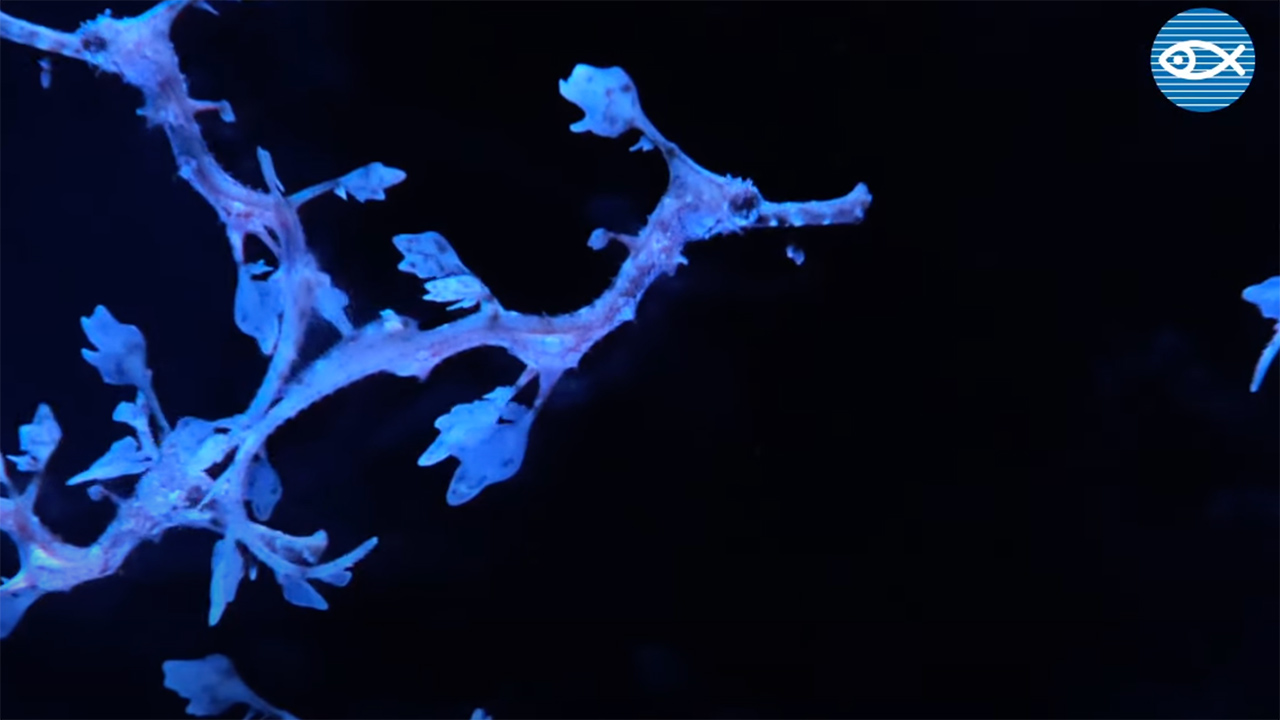 Baby Weedy Seadragons at the Aquarium
After 15 years of attempting to breed our seadragons, the New England Aquarium had a successful weedy seadragon hatching! Environmentally responsible aquaculture programs like this allow institutions to display animals for educational purposes without removing any from the wild.
Support Ocean Conservation
At the New England Aquarium, ocean conservation is at the center of everything we do. And with your help, we can tackle pressing threats facing the ocean and all who rely on it.