The Shark and Ray Touch Tank is temporarily closed for maintenance.
We apologize for the inconvenience.
A Q&A with Veteran Shark Scientist Wes Pratt
Wes Pratt, an adjunct scientist with our Fisheries Science and Emerging Technologies (FSET) team, has been studying sharks for 50 years.
By New England Aquarium on Tuesday, September 06, 2022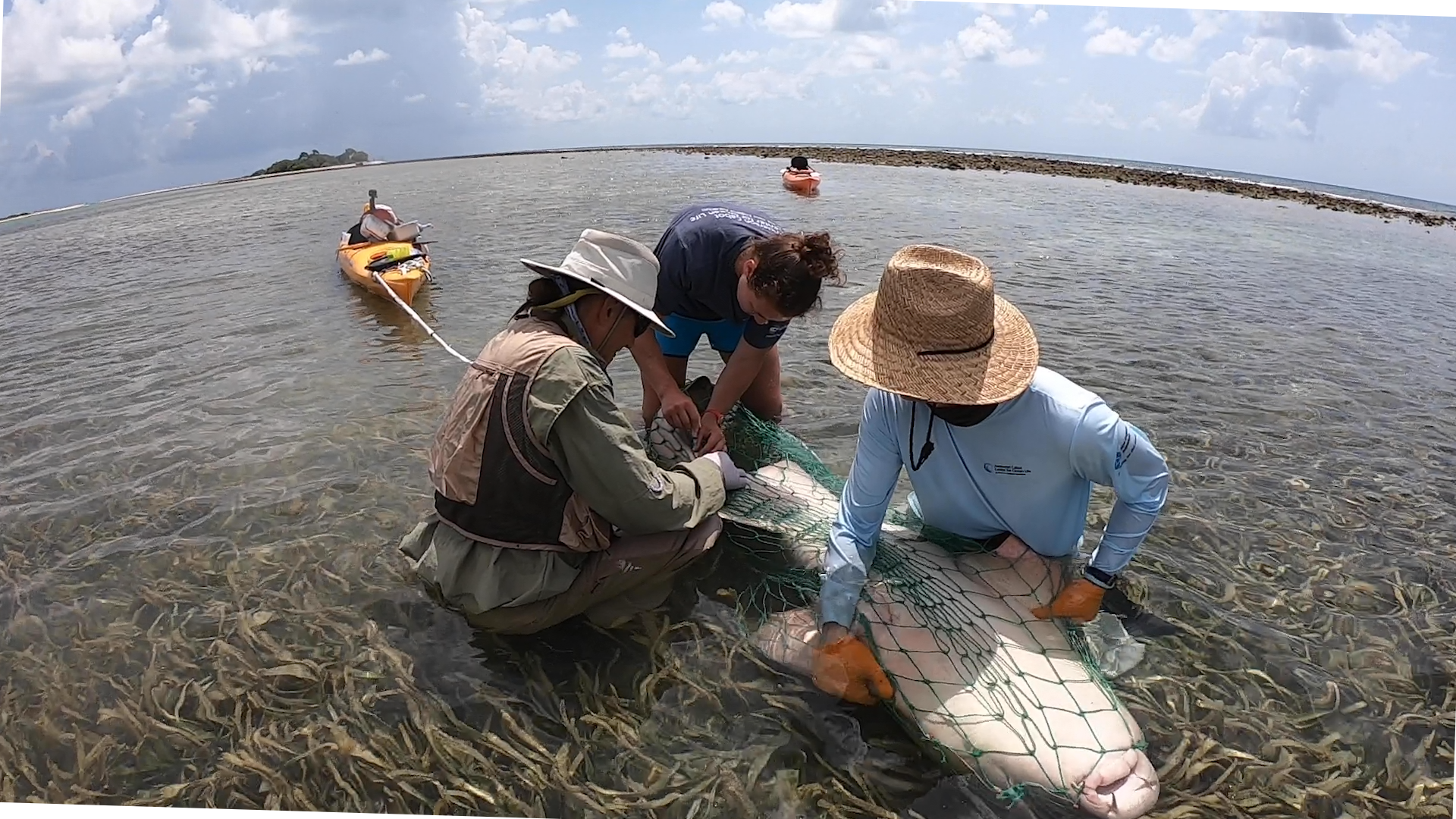 Since 1991, Wes has been conducting research on nurse shark mating and courtship in the Dry Tortugas off the coast of Florida—one of the longest ongoing studies of sharks in a single environment. We caught up with Wes between research trips to ask about his groundbreaking work and more.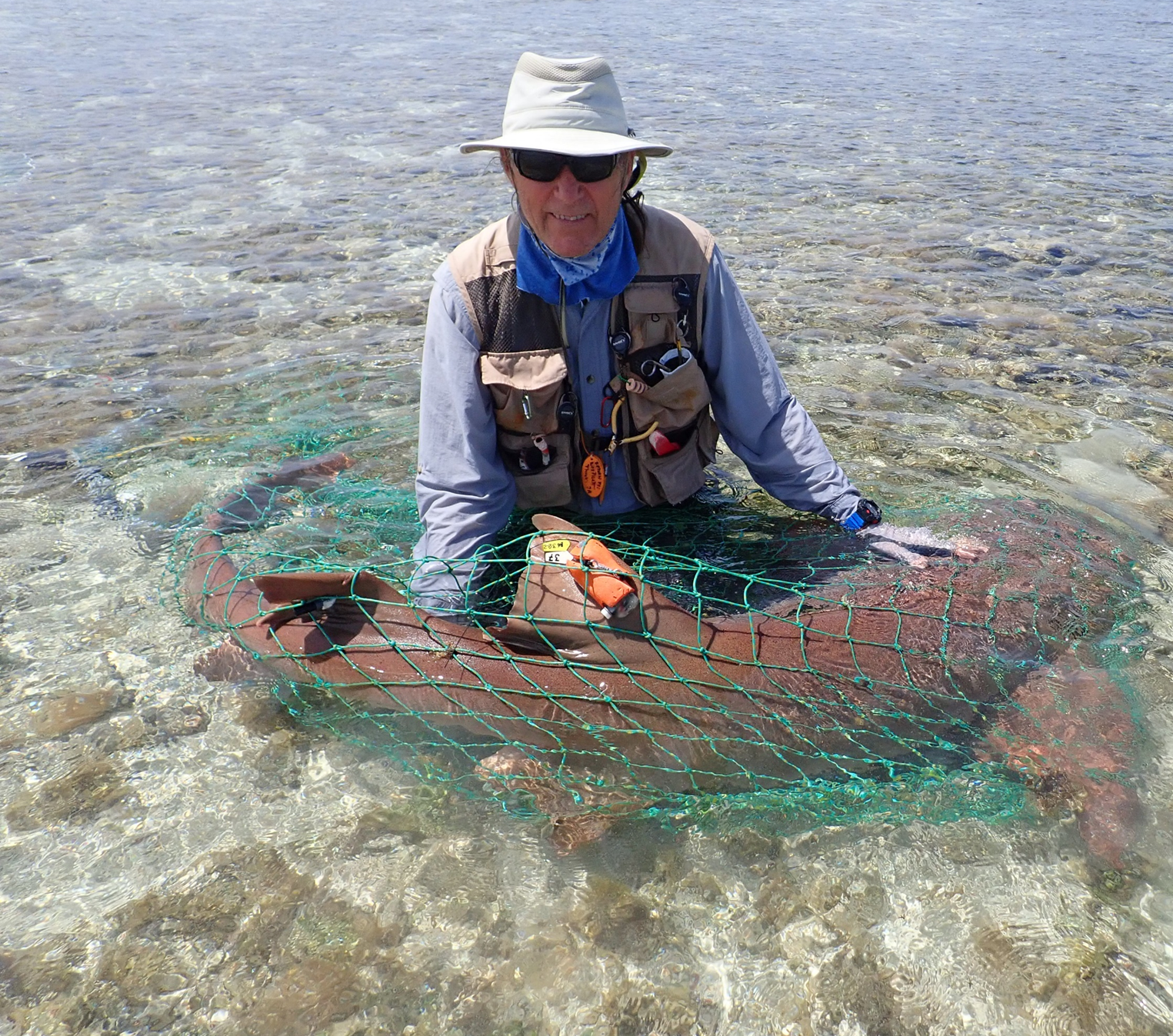 As a founding member of the Dry Tortugas research, what are some ways the project has evolved over the last three decades?
When we first observed the mating nurse sharks of the Dry Tortugas, we were fascinated by the shallow-water reproductive encounters and were determined to learn the dynamics of what these eight- to nine-foot sharks were up to. They frequently interacted, apparently courting, but were very difficult to tell apart. Jeff Carrier of Albion College and I used conventional fin tags, observation, and underwater photography to document individual encounters, follow-up movements, and sexual behavior. As the years went by and the technologies of animal science evolved, we took advantage of genetics with Dr. Ed Heist of Southern Illinois University. Coded acoustic tags became available in the late 1990s and provided movement and eventually wider distribution data. Recently, new instrumentation has been provided by Dr. Nick Whitney and Connor White (both from FSET). They have developed small cutting-edge bio-logger tags to attach to the sharks and record their exciting activities.
What makes the Dry Tortugas such an important marine habitat?
The Dry Tortugas is the last archipelago of islands in the Florida Keys. They comprise a national park 70 miles west of Key West and can be reached only by boat or seaplane. The Dry Tortugas is comprised of a group of protected coral sand and coral rock islands with beautiful living reefs and seagrass meadows. There are seven small islands, two of which are habitable. All are administered by the National Park Service. Because of its location upstream of the East Coast of the US (in the Gulf Stream) and its protected status, the islands remain more pristine than most other Florida Keys, islands, and shores. This results in a great natural protected research setting.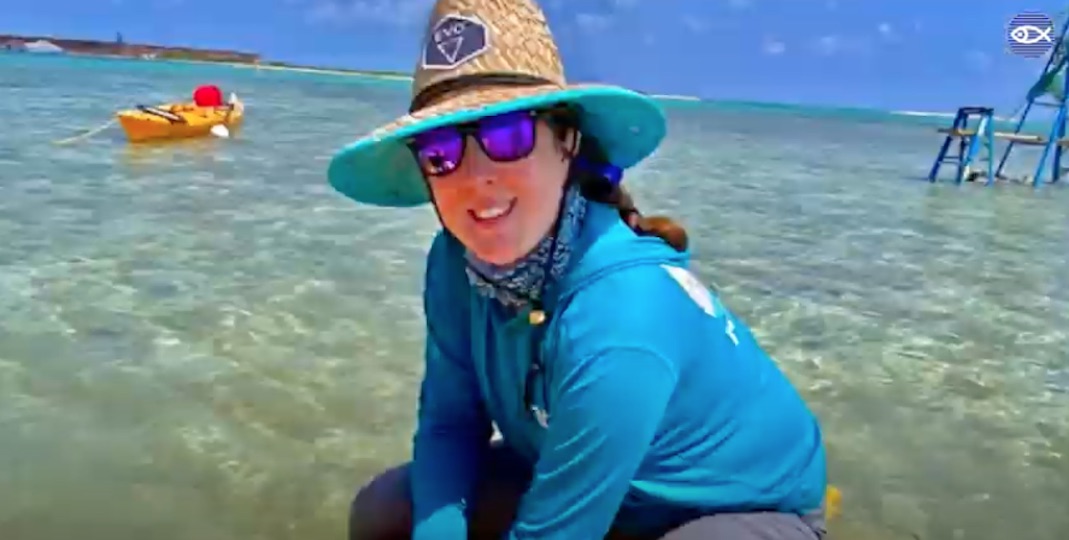 Dry Tortugas Field Work 2022!
Watch highlights
What made you want to become a shark scientist?
Since I was a kid, I have been very curious and fascinated with all life, but particularly marine life. I found diving in the ocean to be like visiting another rich and beautiful planet. I learned everything I could about marine animals. I still do. Sharks are one of the most exciting and poorly understood marine animals.
What's your favorite shark fact?
The health of the ocean ecosystem and by extension our health and very existence depends on sharks and the marine food web. We are all connected ecologically.
What has been your most memorable experience in the Dry Tortugas during your 31 years of field work?
These are countless.
I enjoy watching the daily flow of life, the "soap opera" of the nurse sharks' reproductive lives. The fascinating marine world of sea turtles, fishes, invertebrates, and amazing birds. I once watched a huge hammerhead catch a five-foot tarpon in its jaws at the top of a breaking wave a few feet from us.
What's the most surprising thing you've learned about nurse sharks over the years?
That they are pretty smart. They can navigate, and they can cooperate. Males work together to court females. Females control amorous males.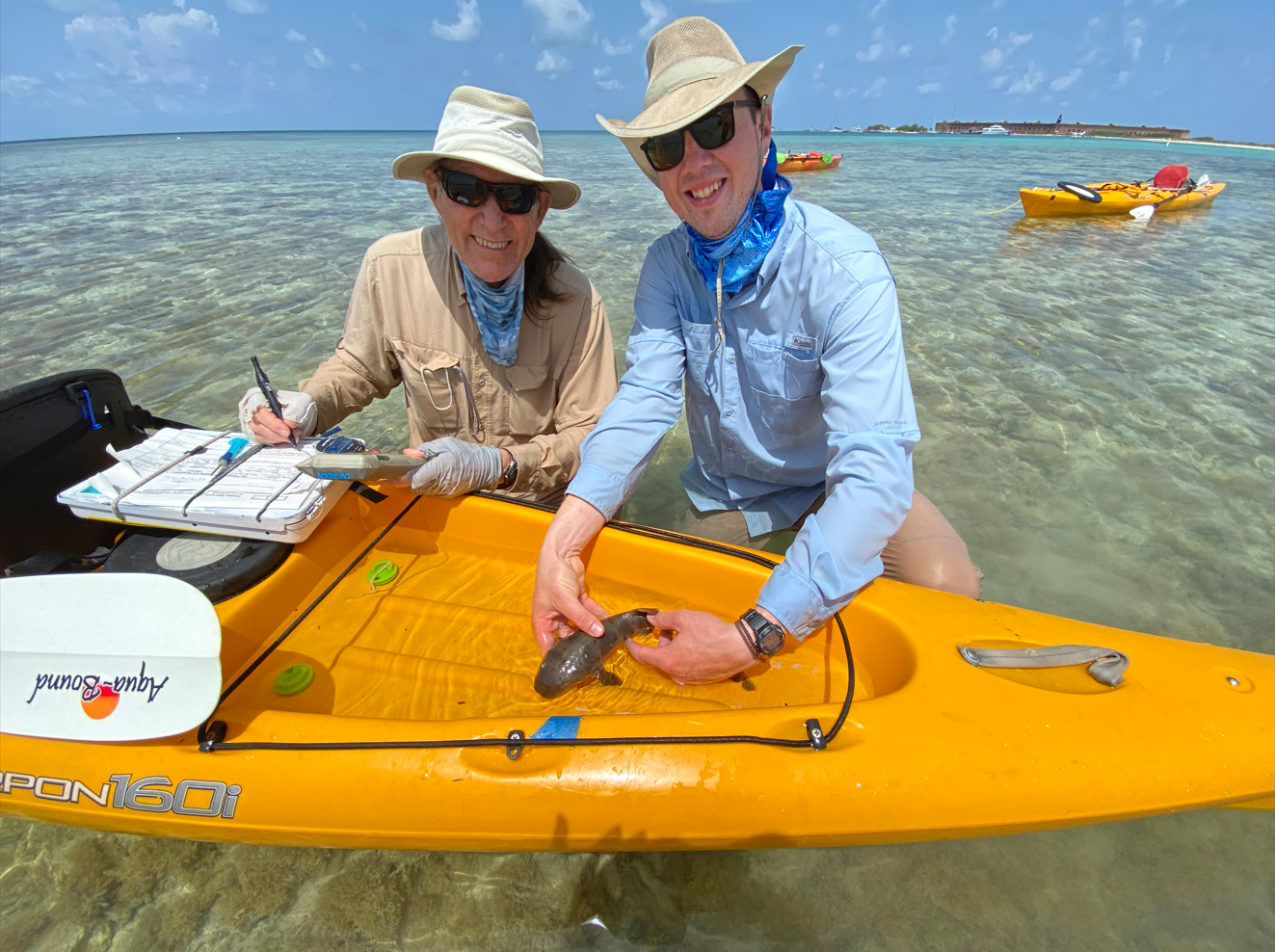 How does your research help sharks in the wild? What more are you hoping to learn?
To keep sharks from disappearing from our oceans, we must learn all we can about their lives. Facets like their age, food habits, growth, migrations, and reproduction are poorly understood. Our work on nurse sharks in the Dry Tortugas directly provides information about this species and indirectly provides a "template" to understand the reproductive dynamics of other harder-to-access, harder-to-follow shark species in the world's oceans.
Do you have any advice for what everyday people can do to help protect sharks in our ocean?
Everyone can protect sharks by the life choices they make. Keep the oceans clean and healthy for them and for us. Stand up for science and help address climate change. Vote in all elections. Live simply that others may simply live.   
Let's Take Action for the Ocean Together
Membership, volunteering, advocating, or attending events are just a few of the ways you can join us in protecting the blue planet.