The Shark and Ray Touch Tank is temporarily closed for maintenance.
We apologize for the inconvenience.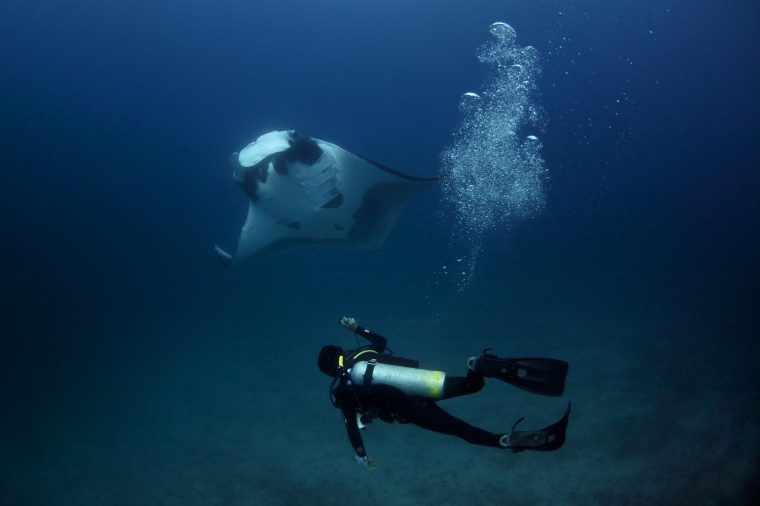 BOSTON, MASS. (Nov. 14, 2022) – A recent $2 million donation to the New England Aquarium for its Marine Conservation Action Fund (MCAF) will play a transformational role in supporting local conservation leaders in more than 60 countries on six continents as they work to save critical marine animals such as sea turtles, dolphins, and giant rays.
The New England Aquarium is an ocean conservation organization working to ensure a vibrant and vital ocean for future generations. As part of its mission, the Aquarium supports emerging conservation leaders around the world as they take on the most challenging problems facing our ocean. Established in 1999, MCAF is a small grants and fellowship program that addresses critical needs in the marine conservation field. The program plays a vital role in supporting local conservation leaders who are gathering key data on imperiled marine species and engaging communities to create solutions that benefit ocean health and support food insecurity and livelihoods around the world. Examples of projects that MCAF has funded include launching a marine ecosystem monitoring system in collaboration with fishers in Haiti; protecting critical habitat for hammerhead sharks in Costa Rica; and supporting community-based sea turtle nesting beach monitoring programs in countries such as India, Indonesia, Ghana, Guatemala, and Venezuela.
In 2021, MCAF supported 14 grants totaling over $100,000. These grants spanned 11 different countries and went toward research on five different species. The fund's recent $2 million gift was donated by Alan and Lisa Dynner. The Dynners are longtime supporters of the New England Aquarium and MCAF, with Mr. Dynner serving from 2005 to 2011 on the Aquarium's Board of Trustees (Ex-Officio) and as Chair of the Board of Overseers, and, since 2003, as an Ambassador. He has also served on the MCAF Advisory Committee since the program's launch in 1999. The Dynners' gift will have a transformational impact on the program by enabling the Aquarium to:
Expand the MCAF Fellows Program, which builds two-way learning relationships with selected conservation leaders long-term and provides financial and professional support, mentoring, community building, and visibility.
Increase the grant sizes and double the number of projects the program can support each year
Launch new grants to support the operations and development of Fellows' organizations.
Support Fellows' efforts to train early career ocean practitioners.
Fund the second MCAF Global Fellows Summit to be held at the New England Aquarium next fall.
Catalyze the program's fundraising goal of $4.9 million to fully realize MCAF's five-year strategic plan.
This pivotal gift and new era of growth for the program comes at an exciting time for MCAF as it celebrates funding its 200th project. This milestone grant awarded to Daniela Font will use data collected over a 14-year period to better understand where and why accidental capture, or bycatch, is happening in Buenos Aires, Argentina, to three different sea turtle species – leatherbacks, greens, and loggerheads. This research aims to recognize fishers' critical roles in providing seafood to local communities, accumulating knowledge about their fisheries, and developing management solutions that lead to more sustainable, equitable, and enduring outcomes.
"Providing resources to change-makers around the world is crucial to ensuring a healthy ocean for future generations," said Vikki N. Spruill, president and CEO of the New England Aquarium. "This donation will go a long way toward advancing the MCAF program's impact—working internationally, across all borders, with local leaders in low- and middle-income countries to address ocean issues and save vital marine species."
"We learn so much from ocean conservation leaders about solutions to addressing risks facing marine life today such as climate change, pollution, overfishing, and other threats to our ocean," said Elizabeth Stephenson, MCAF's longtime director. "The room to grow is vast, so this generous donation helps us to partner with many more conservation leaders, provide greater and much needed support to ongoing projects, and better tailor our granting to meet the expressed needs of the global community the MCAF program serves."
The New England Aquarium's MCAF program fills a critical need in ocean conservation by funding entrepreneurial projects led by local conservation leaders in low and middle-income countries. Low and middle-income countries contain the majority of the world's coastlines and include key marine biodiversity hotspots. However, in marine conservation, there is a huge inequity in funding to local leaders and organizations in those countries when compared to high-income nations. In order to help combat the issues facing our ocean, MCAF directs support to those areas of the world and the local conservation leaders and grassroots organizations who are best positioned to bring about lasting change.
MEDIA CONTACT:
Pam Bechtold Snyder – psnyder@neaq.org, 617-686-5068