The Shark and Ray Touch Tank is temporarily closed for maintenance.
We apologize for the inconvenience.
Dr. Letise LaFeir to oversee research, animal care, and education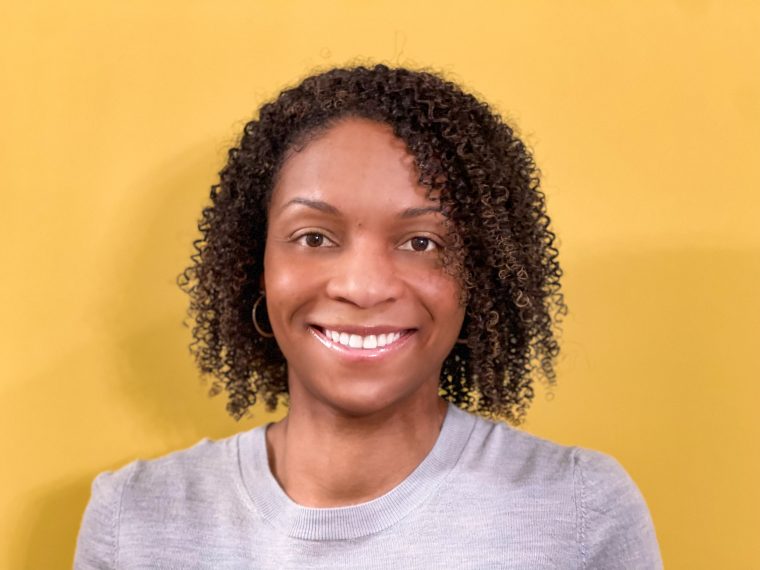 BOSTON, MASS. (March 24, 2023) – The New England Aquarium is welcoming Letise LaFeir, Ph.D., as the organization's first-ever Chief Conservation and Stewardship Officer.
LaFeir will officially join the Aquarium on May 1, overseeing its Animal Care division, Conservation Learning team, and the Anderson Cabot Center for Ocean Life, its scientific research institution. An expert on ocean issues and ocean policy with aquarium experience, LaFeir comes to the Aquarium from the National Oceanic and Atmospheric Administration (NOAA), where she served as Senior Advisor.
"We couldn't be more thrilled to have Letise joining our team. Her breadth of experience in science, strategy, and leadership is an incredible asset to the Aquarium as we drive forward our ocean conservation priorities," said the Aquarium's President and CEO Vikki N. Spruill.
Before her time at NOAA, LaFeir was Director of Federal Policy at Resources Legacy Fund; California Ocean Policy Manager at Monterey Bay Aquarium; Policy Analyst and later National Outreach Coordinator for NOAA's Office of National Marine Sanctuaries; and Director of Government Relations and Education Program Coordinator at the National Marine Sanctuary Foundation. She also spent one year as a Sea Grant Knauss Marine Policy Fellow for now-retired Congressman Sam Farr of California, founded Upwelling Consulting, LLC, and served on several advisory boards.
"Joining the Aquarium in this new role is a remarkable opportunity. I look forward to advancing a more integrated conservation approach across its programs—to benefit its mission and our blue planet," LaFeir said.
LaFeir holds a B.S. in Aquatic Biology and a B.A. in English from Brown University and a Ph.D. in Marine Biology from the University of Delaware-College of Marine Studies. She has written and co-authored several scientific publications, as well as a book of poetry.
MEDIA CONTACT:
Pam Bechtold Snyder – psnyder@neaq.org, 617-686-5068