Six "bluetech" projects target areas including renewable energy, artificial intelligence, and ocean forecasting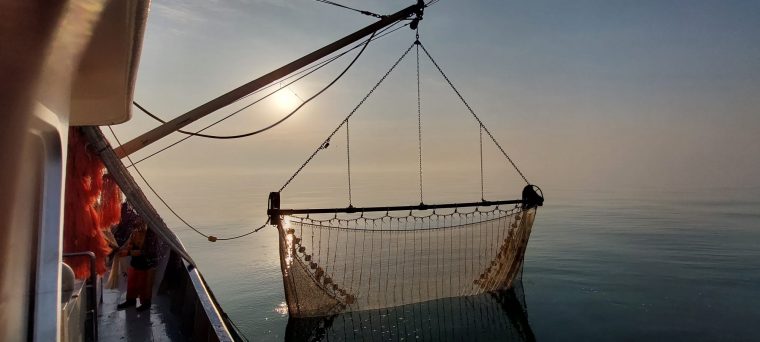 BOSTON, MASS. (Sept. 8, 2022) – SeaAhead, Inc. and the New England Aquarium have selected a third cohort of startup companies for BlueSwell, an innovative incubator program in the Northeast dedicated to supporting early-stage entrepreneurship in bluetech.
To improve ocean health, sustainable ocean industry, and global resilience, BlueSwell supports the creation and growth of startups with scalable solutions. With a focus on bridging the gaps between innovators, ocean experts, and the venture community, this program builds a path toward commercialization. Since June 2020, BlueSwell has supported 13 startups that have raised $16.5 million to scale their businesses.
Following a rigorous selection process for its Cohort III this year, BlueSwell will be funding six projects in areas of impact including decarbonization, artificial intelligence, and ocean forecasting. The startup companies are:
Participants in the incubator program benefit from SeaAhead's bluetech expertise, network, and experience growing companies, along with the Aquarium's five decades of global leadership in ocean conservation research and as a trusted ocean steward. This program includes an individualized 20-week curriculum, guidance from SeaAhead and the Aquarium's ocean science, policy, and advising arm (the Anderson Cabot Center for Ocean Life), an extended network of advisors, and coworking for the length of the program at the Cambridge Innovation Center in Kendall Square. Cohort III will begin on September 13 with mentor matching, industry site visits, and a focus on creating a product with market fit.
"We are delighted to welcome this new group of startups for our third Cohort. From an extensive applicant pool, we found these ventures to have far reaching impact on how we interact with the ocean," says Program Manager Katherine Woolford. "This year we're also scaling up our own impact for the teams. We are increasing each team's stipend and are inviting the program's first Entrepreneurs in Residence—Ed Cesare and Pascal Mittermaier—who will share their own entrepreneurial experiences and spend concerted 1:1 time helping the founders build and lead their own businesses. Look out for big things from Cohort III."
"The health of our planet depends on the ocean, and the New England Aquarium is excited to guide another cohort of innovative start-ups focused on fostering a vibrant ocean and blue economy," said John Mandelman, Vice President and Chief Scientist of the Aquarium's Anderson Cabot Center for Ocean Life. "The BlueSwell incubator program is a key focus for the Aquarium, which advises long-time and emerging industries on ocean-friendly practices."
BlueSwell awards stipends of $50,000 to each selected startup. This program is made possible by sponsoring foundations, public sector organizations, companies, and individuals that prioritize venture-based innovation, recognizing these companies as a new source of solutions for ocean-related challenges. Startups leave with the knowledge and networks to run their businesses, bring their ideas to market, and raise funds.
*A Dropbox folder of images is available here.
MEDIA CONTACT:
Pam Bechtold Snyder – psnyder@neaq.org, 617-686-5068