The Shark and Ray Touch Tank is temporarily closed for maintenance.
We apologize for the inconvenience.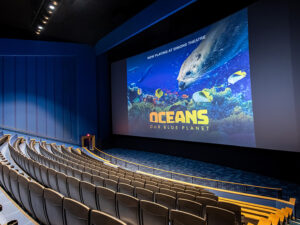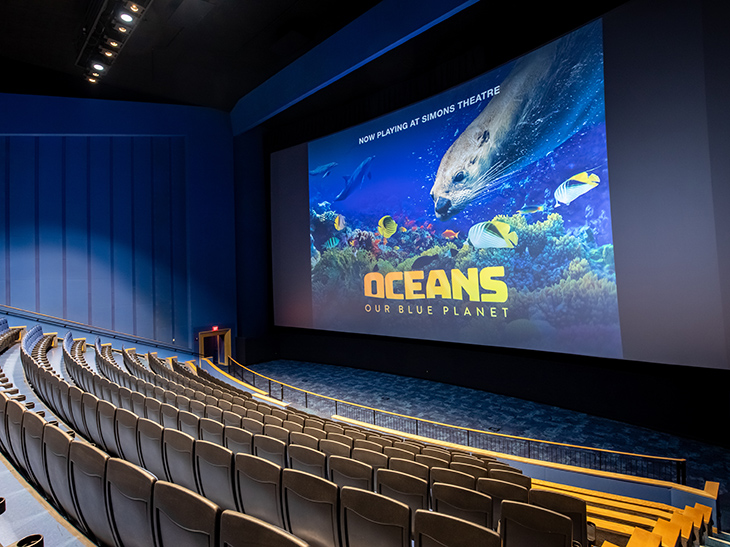 WHAT: The New England Aquarium will be screening the classic film Jaws for one week, starting July 24. In conjunction with Shark Week, moviegoers can catch nightly showings of the New England favorite on the Simons Theatre's giant screen. The film tells the story of a massive great white shark that terrorizes a summer resort town where a police chief, a grizzled fisherman, and an intrepid marine biologist battle the bloodthirsty beast. Tickets are $10 each. Concessions are available for purchase, including specialty cocktails.
Visitors can pair a film with a visit to the Aquarium, grab dinner and drinks at Dockside Beer Garden on Central Wharf, and create a special evening with friends and family. With summer cocktails, craft beers from Cisco Brewers, a menu featuring barbeque favorites, and a stunning backdrop along Boston Harbor, the Dockside Beer Garden offers waterfront dining seven days a week. Thursday nights feature live acoustic music from 4 to 7 p.m. Full hours of operation available here.
WHEN: Monday, July 24 through Saturday, July 29 at 7:00 p.m.
WHERE: Simons Theatre at the New England Aquarium, 1 Central Wharf, Boston, MA. Purchase tickets here.
ABOUT THE NEW ENGLAND AQUARIUM: The New England Aquarium is a nonprofit research and conservation organization that has protected and cared for our ocean and marine animals for more than 50 years. We provide science-based solutions and help shape policies that create measurable change to address threats the ocean faces. We inspire action through discovery and help create engaged, resilient communities.
MEDIA CONTACT:  Pam Bechtold Snyder, 617-686-5068; psnyder@neaq.org