The Shark and Ray Touch Tank is temporarily closed for maintenance.
We apologize for the inconvenience.
New England Aquarium Lecture Series in-person and virtual event: Thursday, June 8 at 6:30 p.m.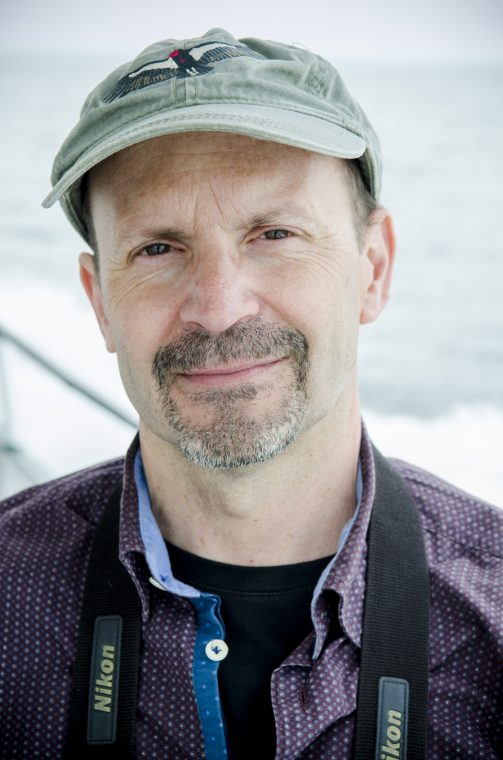 WHAT: Dr. Joe Roman, renowned conservation biologist from the University of Vermont, joins the New England Aquarium Lecture Series to discuss his forthcoming book, Eat, Poop, Die: How Animals Make Our World, which explores how ecosystems are sculpted and sustained by animals eating, defecating, and dying. Roman's research examines how animals migrate across oceans, streams, and mountains, transferring nutrients from deep-sea gorges to mountain peaks and back again. While the number of wild animals has been greatly reduced in recent years, efforts to conserve and rewild native animals have the potential to restore ancient nutrient pathways, helping to mitigate climate change by sequestering carbon from the atmosphere.
In Dr. Roman's upcoming lecture, learn how ecosystems—from a young volcanic island off the coast of Iceland to the Alaskan kelp forests to the Bay of Fundy, where Roman worked alongside New England Aquarium researchers to study North Atlantic right whales—teach us about fundamental biological functions and could play a role in addressing the climate crisis.
WHEN: Thursday, June 8 at 6:30 p.m.
WHERE: In person at the New England Aquarium's Simons Theatre, 1 Central Wharf, Boston, and virtual via Zoom.
HOW: Register here for the free lecture. Advance registration required. The Aquarium Lecture Series is presented free to the public through the generosity of the Lowell Institute.
WHO: Dr. Joe Roman is a conservation biologist, naturalist, and writer at the University of Vermont. His research focuses on endangered species conservation, marine mammal ecology, and ecosystem services. Roman is the author of Listed: Dispatches from America's Endangered Species Act, which won the 2012 Rachel Carson Environmental Book Award, and Whale. His research has appeared in Proceedings of the National Academy of Sciences, Science, Trends in Ecology & Evolution, and elsewhere. He has written for various publications including the New York Times, New Scientist, and Audubon. Roman is currently a 2022–2023 fellow at the Radcliffe Institute for Advanced Study at Harvard University. He earned his master's in wildlife ecology and conservation from the University of Florida and a doctorate in organismic and evolutionary biology from Harvard.
MEDIA CONTACT:
Pam Bechtold Snyder – psnyder@neaq.org, 617-686-5068