The Shark and Ray Touch Tank is temporarily closed for maintenance.
We apologize for the inconvenience.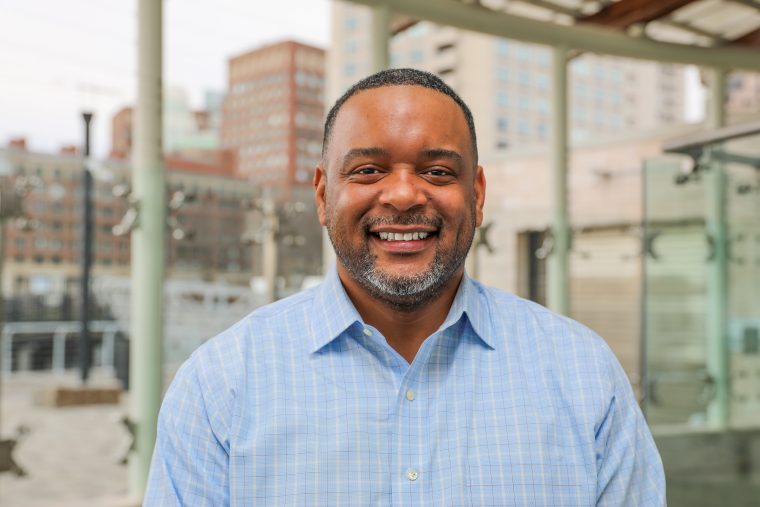 BOSTON, MASS. (Jan. 23, 2023) – The New England Aquarium is pleased to welcome Ferris Batie as Vice President of Campus Operations.
In this role, Batie will manage the strategy for all Aquarium infrastructures and campuses, including capital planning and design, exhibit and master planning support, and all building operations in the main Aquarium building, Simons Theatre, and all other Aquarium properties.
"We are fortunate to have Ferris joining the New England Aquarium," said President and CEO Vikki N. Spruill. "He brings a plethora of operational knowledge that will help our institution run on the next level and create an elevated experience for our visitors."
Batie has nearly 20 years of experience managing properties in Chicago as well as extensive experience analyzing long-term capital projects and maintenance plans. He began his career as a property manager for low-income public housing developments in Chicago. After that, he moved on to become a Facility Manager for the Chicago Public Schools and later Walgreens Boots Alliance, where he maintained over 300 stores and properties. Following Walgreens, Batie moved on to work as the Director of Facilities Management for the Department of Assets, Information and Services for the City of Chicago, where he oversaw the day-to-day operations of over 450 facilities including libraries, cultural centers, and government buildings.
"This is a very exciting next career move for me," said Batie. "The Aquarium is such a well-known institution across the country, and I am honored to be able to handle operations for such an important part of Boston's cultural landscape."
MEDIA CONTACT:
Pam Bechtold Snyder – psnyder@neaq.org, 617-686-5068