The Shark and Ray Touch Tank is temporarily closed for maintenance.
We apologize for the inconvenience.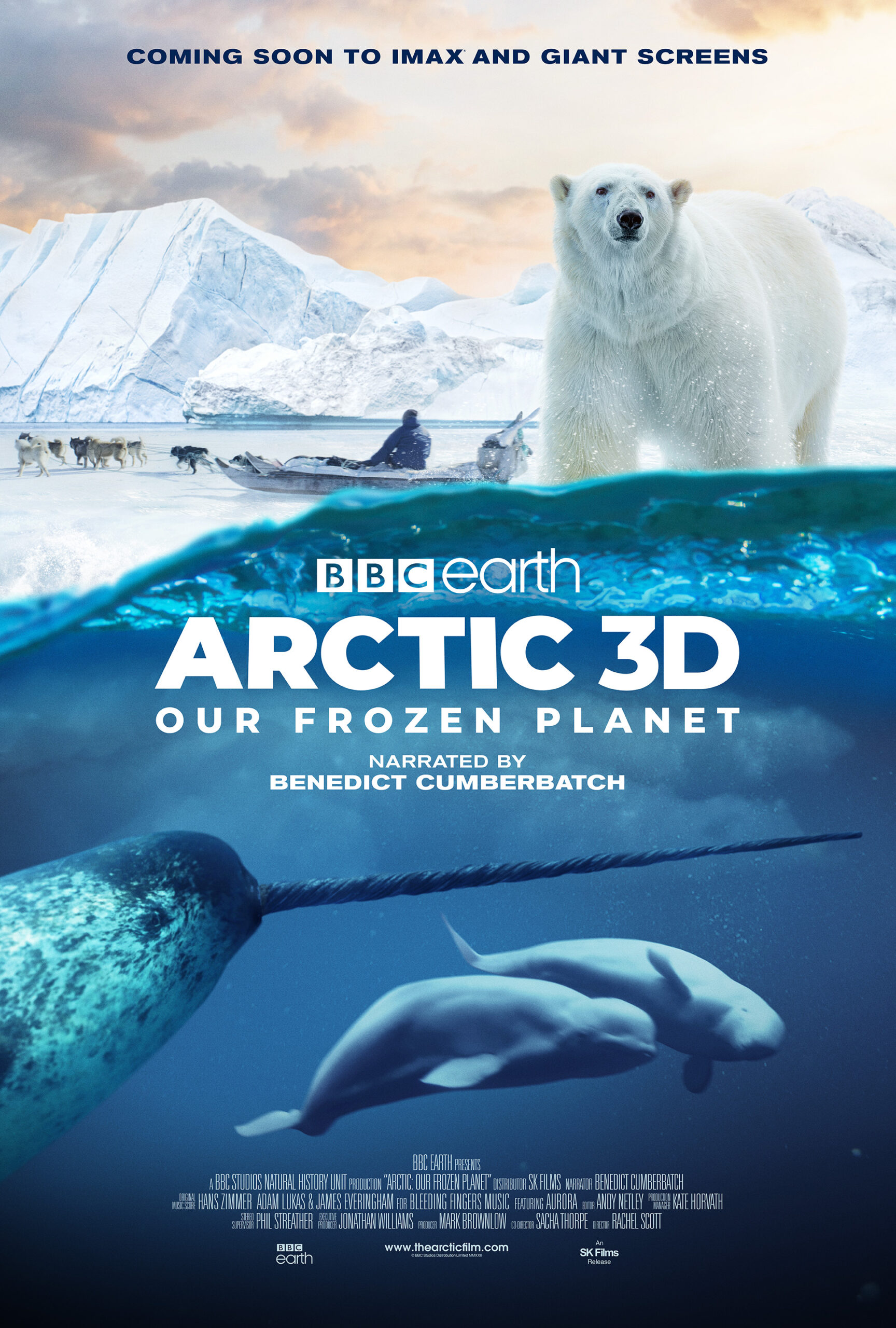 BOSTON, MASS. (November 2023) – At the very top of the globe lies a spectacular, frozen realm. But this place is not frozen in time. It's a dynamic ecosystem, and for thousands of years, its indigenous people and wildlife have found ways to survive, adapt, and live in harmony with these extremes.
Narrated by award-winning actor Benedict Cumberbatch, ARCTIC: Our Frozen Planet is a year-long adventure across the seasons in the Arctic. Every year, the Arctic is transformed by the annual cycle of freeze and thaw. For millennia, this steady seasonal beat has allowed life to thrive. But our planet is warming, upsetting this natural balance, and the Arctic is changing faster than anywhere else on earth. The new film, lavishly photographed and produced by BBC Earth, opens on the giant screen at the New England Aquarium's Simons Theatre on November 24. Tickets are available now.
Land only makes up one quarter of the Arctic; the rest is ocean and ice. For thousands of years the Arctic Ocean has frozen over in winter and then gradually melted in the summer. After 40 years of rising temperatures, NASA satellites reveal that the amount of summer sea ice has shrunk by 50%. Despite the changing landscape, life continues to thrive. Be immersed in the astounding world of narwhals, belugas and polar bears as they navigate ice floes. Be amazed by hooded seals that blow up red "balloons" and ice-covered bumblebees that emerge glorious from their winter lairs.
With animal behaviors never before seen on film, it is a breathtaking expedition across this pole and immersion into the world of the animals that are impacted by these shifts. Viewers will be left with an appreciation and deeper understanding of the power of the Arctic, as well as nature's adaptation to our changing climate.
ARCTIC: Our Frozen Planet was filmed on a scale not attempted before, including using microscopes to capture ice cracking, motion-controlled time lapse tracks, repeated seasonal drone flights, and ultimately directed satellites to film a timelapse of the great melt on a global scale.
Tickets and show times are available at all Aquarium ticketing locations by calling 617-973-5206 or by visiting neaq.org​.
ARCTIC: Our Frozen Planet was produced by BBC Earth and released by SK Films.
VIEW THE FILM'S TRAILER HERE.
MEDIA CONTACT: Pam Bechtold Snyder, psnyder@neaq.org; 617-686-5068