Aquarium's 2023 Lecture Series: Thursday, May 11 at 6:30 p.m.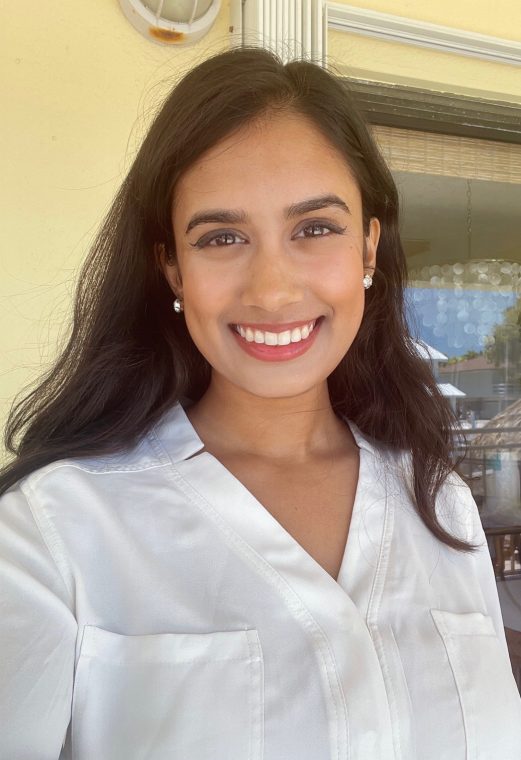 WHAT: It's never too early to begin caring for the ocean, believes Sruthi Gurudev, a National Geographic Young Explorer and founder and editor-in-chief of An Hour in the Deep magazine. This digital magazine presents a collection of young voices writing about the ocean and demonstrates the power of storytelling to motivate younger generations to protect the blue planet. With forward-looking, solutions-oriented content that includes articles, photography, and art, it serves as a hub for young people to share stories about ocean conservation and sustainable approaches to today's most pressing climate challenges. Gurudev joins the Aquarium lecture series to discuss inspiring youth-led conservation efforts and eco-journalism.
WHO: At the age of 22, Gurudev secured a grant from the National Geographic Society and founded An Hour in the Deep, a digital magazine of which she is editor-in-chief. This National Geographic Young Explorer is also an aspiring eco-journalist. Last year, she served as an expedition storyteller aboard the exploration vessel E/V Nautilus, documenting the National Geographic Society's (Maritime Heritage Team) journey in waters around the Hawaiian Islands. She is an avid scuba diver and a member of the World Ocean Day community, Reserva Youth Council, and the Out of Eden Walk Project.
WHEN: Thursday, May 11 at 6:30 p.m.
WHERE: In person at the New England Aquarium's Simons Theatre, 1 Central Wharf, Boston, and virtual via Zoom.
HOW: Register here to reserve your ticket for the free lecture. The Aquarium Lecture Series is presented free to the public through the generosity of the Lowell Institute.
MEDIA CONTACT:
Pam Bechtold Snyder – psnyder@neaq.org, 617-686-5068