The Shark and Ray Touch Tank is temporarily closed for maintenance.
We apologize for the inconvenience.
African penguins make a sound that is very similar to a donkey's bray. Hear it for yourself at the Aquarium, which is home to more than 50 African and southern rockhopper penguins!
Animal Facts
Size
23–25 inches tall; five to nine pounds
Diet
Small fishes, such as pilchard, anchovies, horse mackerel, and sardines
Range
Africa's coastal waters and islands, from Namibia through South Africa
Threats to Survival
Climate change
Habitat loss
Pollution
ANIMAL CARE
After Innovative Treatment, This African Penguin is Thriving
How do you get penguins to wear shoes? For Beach Donkey, a 24-year-old African penguin who sported the custom booties as part of her treatment for a foot condition, the answer was: enjoying a few field trips around the Aquarium.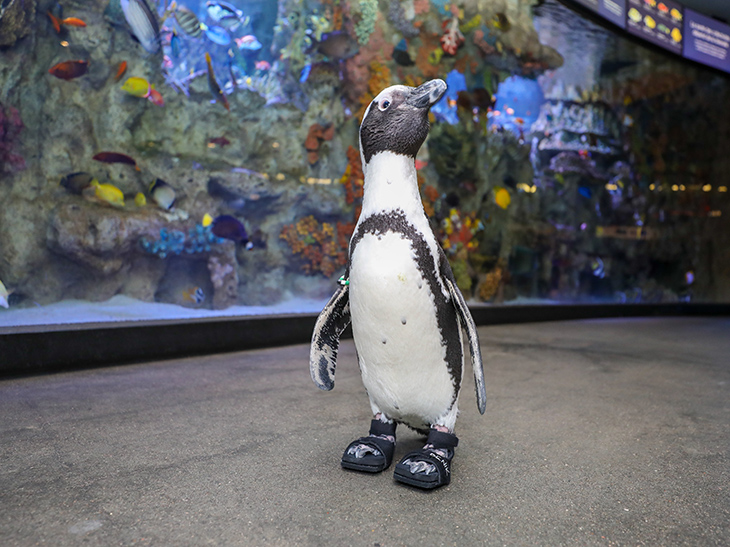 CONSERVATION
Species Survival Plans for Penguins
Wild colonies of penguins are threatened by the depletion of their food from climate change, overfishing, and pollution from incidents such as oil spills. Penguin aquarists at the New England Aquarium are doing all they can to keep the birds in our care thriving, and that means maintaining a thoughtful breeding program.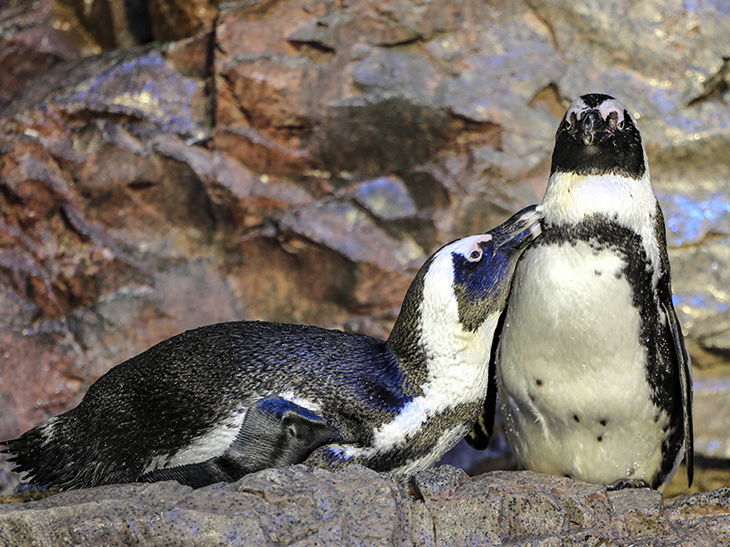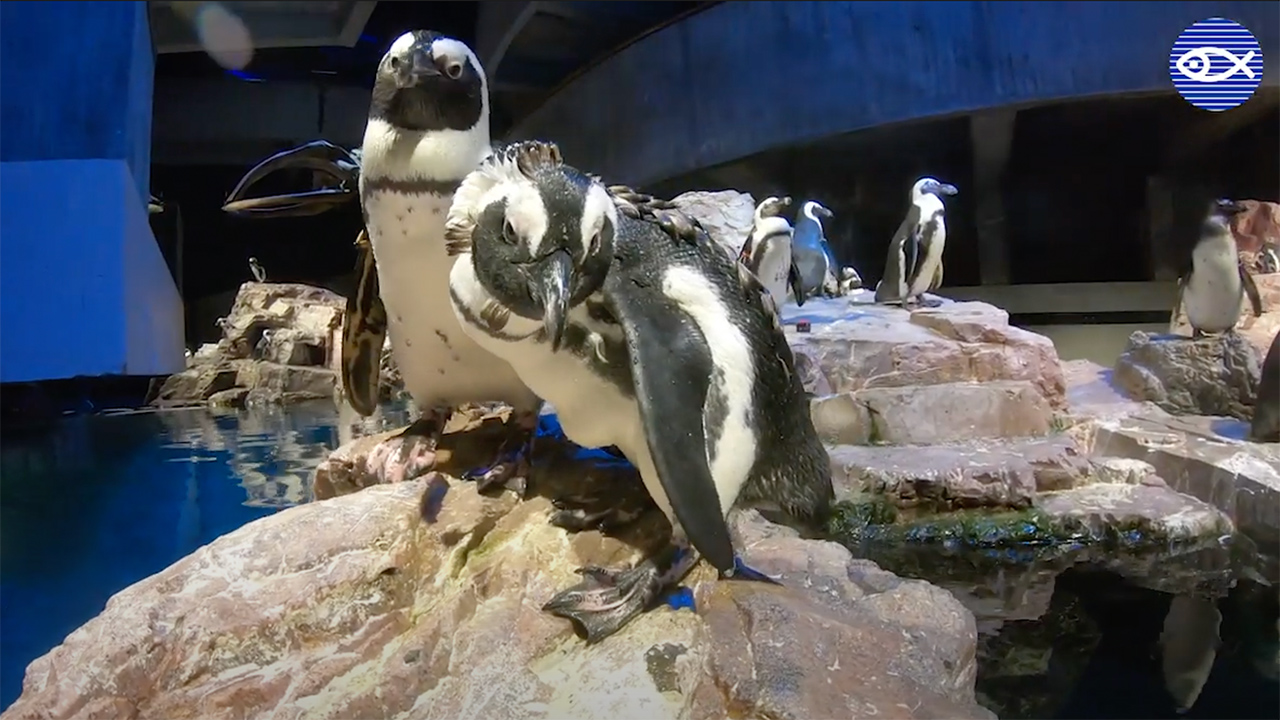 Why do penguins molt?
You may notice some penguins' coats looking a little disheveled. This is how they look during the molting process, which each penguin goes through annually to completely replace their very important feathers.
Donate to Support Ocean Conservation
At the New England Aquarium, ocean conservation is at the center of everything we do. And with your help, we can tackle pressing threats like climate change and its effects on ocean animals and habitats.
Ask the Expert
Learn more about African penguins with aquarist Eric.
4 VIDEOS
Total View time 2:51
What are African penguins?
00:27
How many African penguins does the Aquarium have?
00:47
What challenges do African penguins face?
00:41
What does the Aquarium do to help African penguins?
00:56