Two families of harbor seals live in the Aquarium's exhibit. Each seal looks different and has a distinct personality. Photographs and descriptions at the exhibit help visitors identify the individual seals.
Size
Males can weigh 150 to 300 pounds and grow up to six feet long. Females weigh up to 200 pounds and are about four-and-a-half feet long.
Range
Harbor seals can be found along North Atlantic coasts from Canada and Greenland through New York. Some occasionally wander as far south as Florida.
ANIMAL ENCOUNTERS
Meet the Aquarium's Atlantic Harbor Seals
Connect with the Aquarium's Atlantic harbor seals like never before through one of our Animal Encounter programs. Animal encounters open a world of learning while helping support the work of ocean conservation.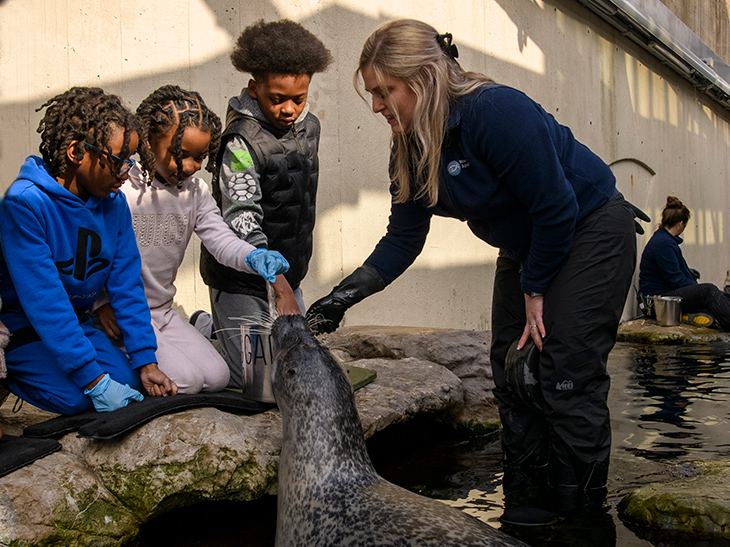 CONSERVATION
How the Atlantic Harbor Seal Population Rebounded
The Atlantic harbor seal was once a threatened species. Several human initiatives took place to turn things around for these local seals, including the Marine Mammal Protection Act and coastal clean-up projects. Atlantic harbor seals are now considered a stable population! Their story is proof of the difference ocean conservation efforts can make.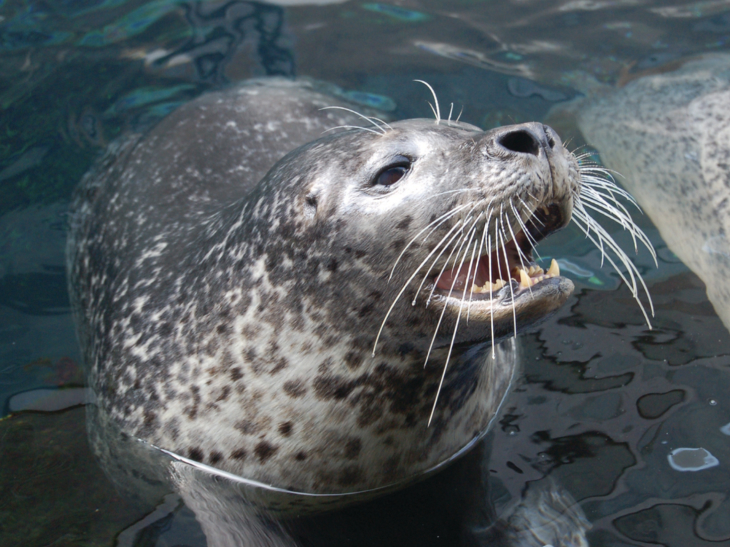 Ask the Expert
Learn more about Atlantic Harbor Seals with marine mammals trainer Patty.
4 VIDEOS
Total View time 1:54
What are Atlantic harbor seals?
00:22
Where do Atlantic harbor seals live?
00:21
How many harbor seals does the New England Aquarium have?
00:44
How can we help wild populations of harbor seals?
00:27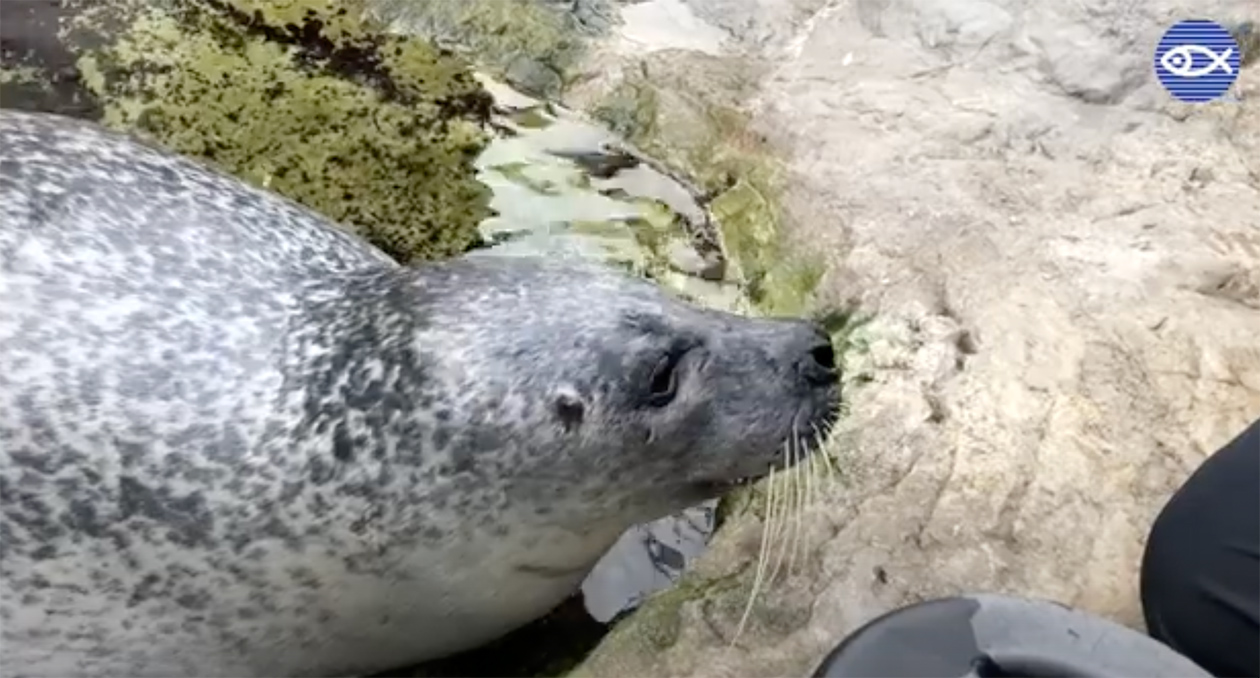 Meet Reggae the Harbor Seal
Marine Mammal Trainer Kim introduces us to Reggae and shows us the various features of his exhibit. Reggae uses many aspects of his body to groom, and eat, and navigate his surroundings.