The Shark and Ray Touch Tank is temporarily closed for maintenance.
We apologize for the inconvenience.
Cownose rays travel through the water in large groups, or schools. Schools of up to 10,000 rays have been seen between Florida and Yucatán in Mexico. Meet these fascinating rays in the Aquarium's touch tank, or spot them swimming around the Giant Ocean Tank.
Animal Facts
Diet
Oysters, clams, snails, and crabs
Lifespan
Thought to be 13 to 18 years
Range
Atlantic Ocean from New England to the south Caribbean, including the Yucatan, northern parts of South America, Western Africa, and the Cape Verde Islands
Threats to Survival
Bycatch
Climate change
Habitat loss
Do cownose rays sting?
Cownose rays, like other stingrays, have a stinging barb on their tail that is used to protect themselves if they are threatened by other animals. Although rays are not aggressive, all the rays in the touch tank have had their stinging barbs trimmed back as an added precaution.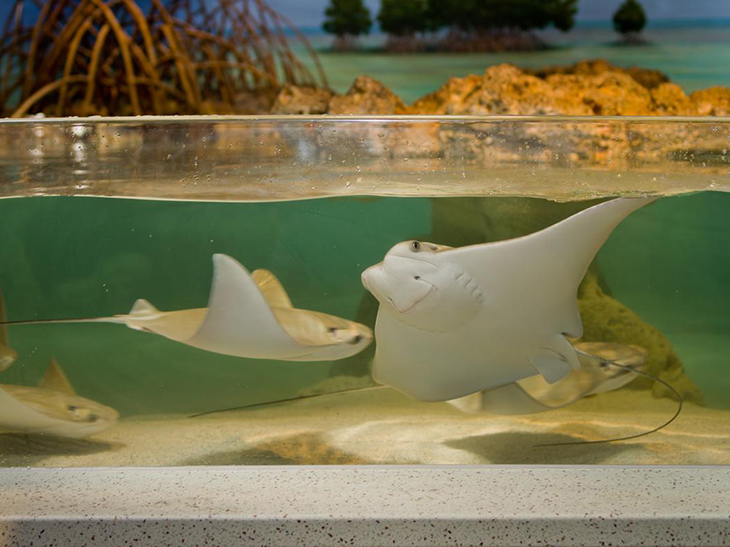 Donate to Support Ocean Conservation
At the New England Aquarium, ocean conservation is at the center of everything we do. And with your help, we can tackle pressing threats and their effects on ocean animals and habitats.