The Shark and Ray Touch Tank is temporarily closed for maintenance.
We apologize for the inconvenience.
Visitors to the Shark and Ray Touch Tank can observe and gently interact with cownose rays, Atlantic rays, and epaulette sharks as they swim gracefully through the crystal-clear water.
The Shark and Ray Touch Tank features sharks and rays in a mangrove-themed tank surrounded by shallow edges and viewing windows, allowing visitors to have a close encounter with them.
The Shark and Ray Touch Tank is temporarily closed. We apologize for the inconvenience.

Shark and Ray Touch Tank hours vary slightly from Aquarium hours. The exhibit opens at 9:30 a.m. and closes 15 minutes before the Aquarium.
Aquarium educators are always stationed at the touch tank to educate and help visitors respectfully interact with the sharks and rays. Feel free to ask them if you have any questions!
Animals in This Exhibit
Meet some of the animals you'll find in the touch tank.
ABOUT THE HABITAT
Magnificent Mangrove Forests
The Shark and Ray Touch Tank represents an essential coastal habitat: a mangrove forest. Mangroves' complex root systems create an intricate structure that can withstand its harsh environment on the sea's edge. Many shark and ray species use mangrove forests as sheltered nurseries to feed and grow until they are big enough to survive in areas like coral reefs and open ocean.
CONSERVATION
Saving Nurseries of the Sea
Worldwide, humans often remove mangroves for coastal development and shrimp farming. Conservation organizations are working to protect mangrove forests from deforestation and pollution. We can support these efforts by advocating for legislation to protect mangroves worldwide, choosing eco-friendly lodging when we visit tropical locations, and asking where our shrimp comes from.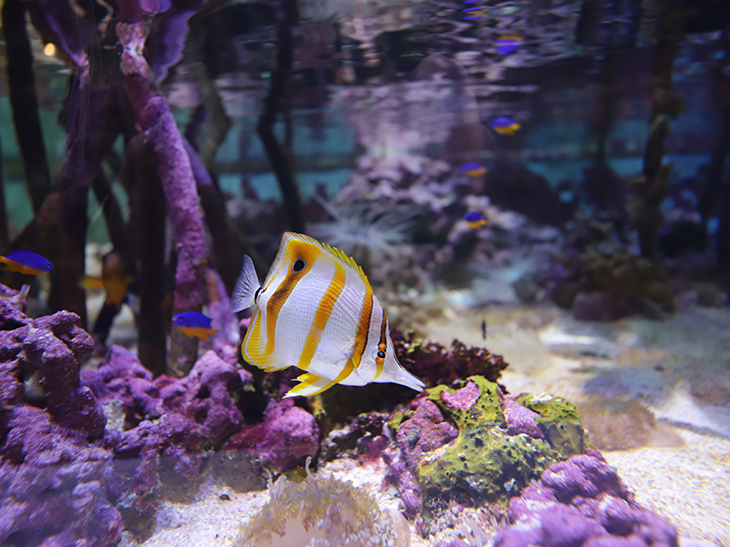 Learn How to Be a Shark and Ray Whisperer
FAQ
Can Animals in the Touch Tank Sting Me?
Each species of stingray has a stinging barb on their tail that is used to protect themselves if they are threatened by other animals. Although rays are not aggressive, all the rays in the touch tank have had their stinging barbs trimmed back as an added precaution. Just remember to keep your hand positioned flat, palm down, and gently glide along the ray's back.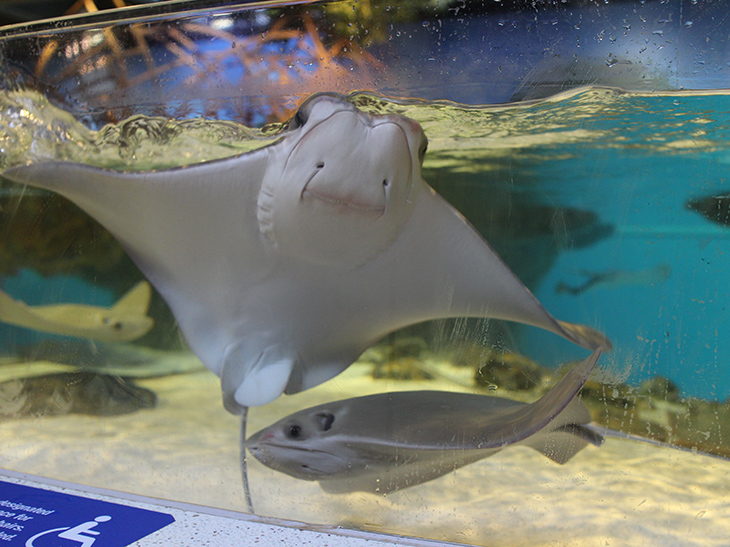 Become a Member
As a member of the New England Aquarium, you have access to 10,000 marine animals, 70 awe-inspiring exhibits, and exclusive events all year. But that is just the beginning.