The Shark and Ray Touch Tank is temporarily closed for maintenance.
We apologize for the inconvenience.
Through our exhibits, educational experiences, and more, the New England Aquarium connects people to the ocean and inspires them to take action to protect it.
Connecting People to Ocean Conservation
Every day, visitors at the Aquarium encounter nearly 10,000 incredible marine animals, bringing them closer to the wonders of our blue planet. Those experiences empower more people to "live blue" and build support for ocean conservation.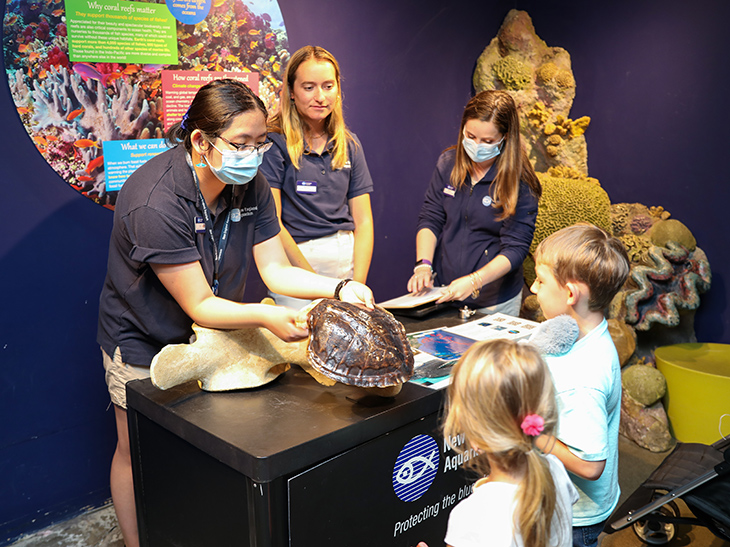 Making Advocacy Accessible
We connect people of all ages with opportunities to help the ocean, such as pledging to support the preservation of important marine habitats and ecosystems, writing to their legislators to ask for stronger protections for right whales, and more.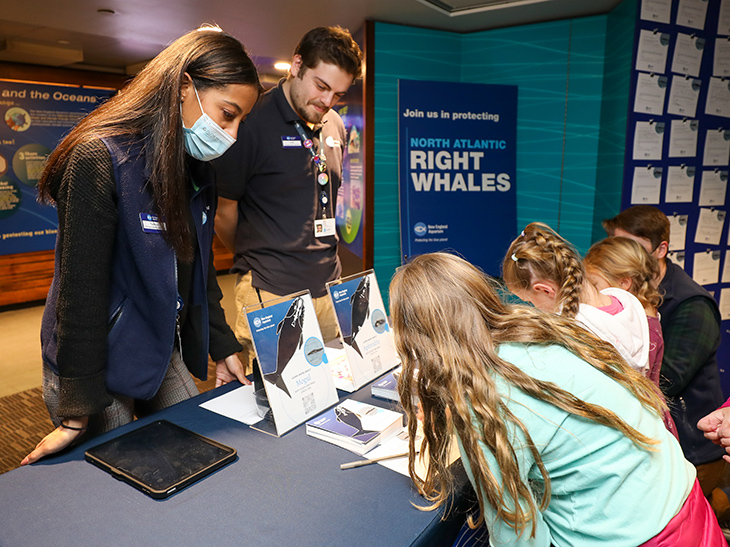 Sparking Critical Conversations
From free lectures at the Simons Theatre, where award-winning conservation professionals and local leaders take the stage to share their insights and expertise, to community events and more, the Aquarium helps ignite important conversations about protecting our blue planet.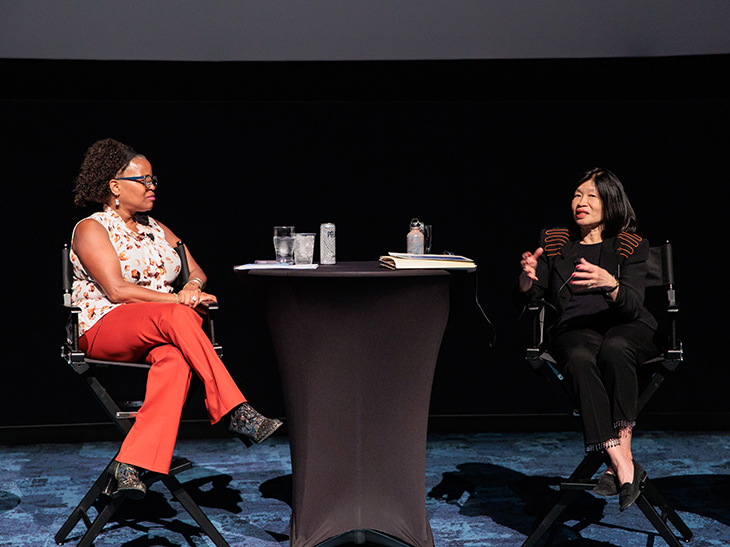 Let's Take Action for the Ocean Together
With your support, we can further our work to ensure a vital and vibrant ocean for all.