The Shark and Ray Touch Tank is temporarily closed for maintenance.
We apologize for the inconvenience.
When you bring your passion and expertise to the New England Aquarium team, you are helping us do important work around the world. Let's take action for the ocean together.
See Yourself Working Here
A career at the New England Aquarium offers you great benefits and the opportunity to work in a welcoming and inclusive environment alongside colleagues who share your passion for the ocean. Areas of opportunity include:
View Openings and Apply Online
Take a look at our current opportunities and find a role that works for you.
Benefits
We give back to our employees because they give back every day.
When you dedicate your career to the Aquarium's mission, we dedicate our time and resources to providing you with a comprehensive array of benefits aimed at helping you maintain your health and wellness, financial security, and to achieve a work-life balance. Eligibility for various benefits is based on your employment status and the number of hours you work each week.
Your Health and Wellness
Comprehensive and affordable medical, dental, and vision insurance for you, your family, and your domestic partner (including same-gender partners)
Benefits decision support tool and education
Short-term and long-term disability insurance
Life insurance and accidental death and dismemberment insurance
Voluntary accident insurance
Spring Health Employee Assistance Program (EAP) offering a suite of mental health benefits
A flexible annual fitness reimbursement
Your Savings
Health Savings Account (HSA) with a generous employer contribution
Flexible Spending Account (FSA)
Health Reimbursement Account (HRA) with a generous employer contribution
Public transportation (MBTA) allowance and discounted parking passes
Lifestyle savings account – quarterly reimbursement for expenses related to work arrangements
Generous onsite employee discounts at the café, Aquarium Gift Shop, Boston Harbor Cruises, Ben & Jerry's, etc.
Free admission to area museums and cultural institutions
Discounted pet insurance
A variety of discounts provided by local and national businesses
Your Future
Options for both pre-tax and after-tax employee contributions to a 403(b) tax-sheltered annuity savings account and/or 401(a) employee retirement savings plan
Generous employer retirement match of up to 6% of your earnings upon hire with full vesting after one year of service
Tuition reimbursement
Your Time
Paid time off (PTO) starting at three weeks for full time, two weeks for part time
Two weeks paid sick time
12 paid holidays
Leaves of absence options including paid parental leave
Our Commitment to Diversity, Equity, and Inclusion
We believe a diverse workforce provides experiences, skills, and perspectives that enrich our programs, strengthen problem-solving, add creativity, and enhance our work environment.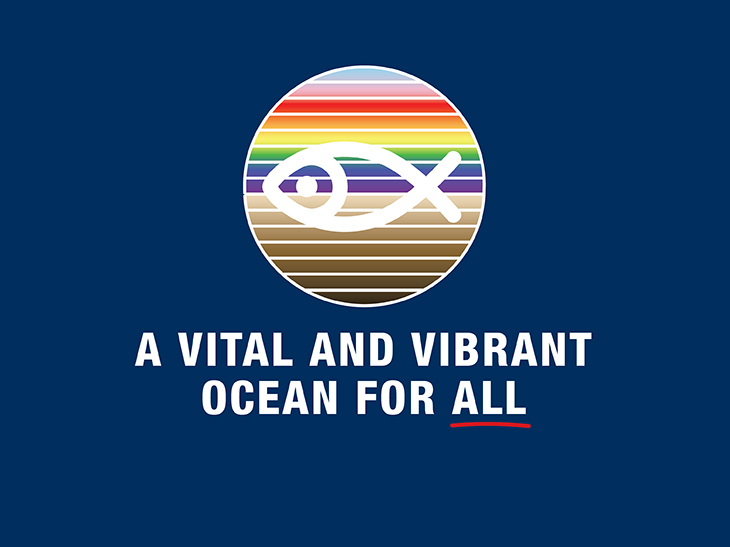 Explore Internships and Volunteer Opportunities
We offer volunteer and internship roles for teens, college students, and other adults throughout the school year, with opportunities in nearly every department at the Aquarium.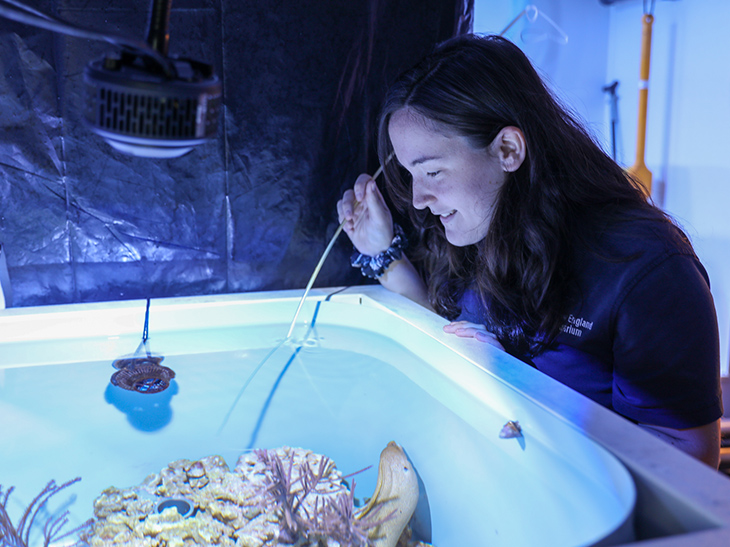 Learn More About Our Work
Read about the exciting work going on at the New England Aquarium and our efforts to protect the blue planet