The Shark and Ray Touch Tank is temporarily closed for maintenance.
We apologize for the inconvenience.
Create a legacy to help protect the blue planet.
The New England Aquarium's Legacy Society is for supporters with a desire to have a lasting impact to protect ocean life. Your gift planning can provide future support for global change through public engagement, commitment to marine animal conservation, leadership in education, innovative scientific research, and effective advocacy for vital and vibrant oceans.
Planned Giving Information
Unrestricted bequests are especially helpful to the Aquarium because they may be applied to the highest priority need at the time they are received, and enable the Aquarium to plan confidently for the future, including our on-going operating and programming costs, as well as unforeseen needs and opportunities.
Designated (Restricted) Bequest: A gift that is restricted for a specific program or purpose or designated for current use, which makes the entire gift available for use immediately.
Residuary Bequest: A gift of all or a portion of the remainder of the donor's assets after all other bequests have been made as well as debts and taxes paid.
Contingent Bequest: A gift in a will made on the condition of a certain event that might or might not happen. A contingent bequest is specific and won't be honored if the condition is not made.
Your donation may be expressed as a specific sum of money, a specific percentage of your estate, a specific item or asset, or one of the options below.
In addition to bequests, other types of gifts include:
Make the New England Aquarium a full or partial beneficiary of your IRA, life insurance policy, or other financial account. A gift by beneficiary designation is often as simple as naming the organization on a Beneficiary Designation Form from your estate plan administrator. The New England Aquarium's tax ID number is 04-2297514.
Include the Aquarium as a beneficiary of your trust. Many estate plans include a trust, such as a revocable family trust, or charitable remainder trust, which may include a gift to the Aquarium.
Add the Aquarium to your existing plans by codicil. A codicil is a simple instrument that allows you to add the Aquarium to your existing plans.
The information above is not intended as legal or financial advice. We encourage you to discuss these giving options with your own attorney and other qualified advisors when determining if a gift by will or estate plan may be right for you.
Contact Us
To designate the Aquarium as a beneficiary in your estate plans, please contact Director of Development Annelise Conway at aconway@neaq.org or call 617-793-2723.
The Legacy Society
The New England Aquarium's Legacy Society honors individuals who have created a gift for the Aquarium in their plans. If you have included the Aquarium in your will or estate plan, please notify us so that we can convey our gratitude.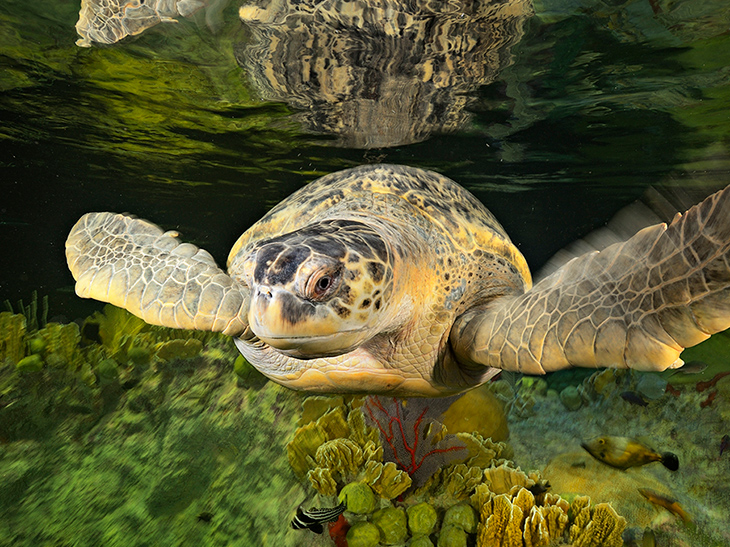 Let's Take Action for the Ocean Together
Your support makes our work toward a vital and vibrant ocean possible. Explore the ways you can help us take action for the ocean.