The Shark and Ray Touch Tank is temporarily closed for maintenance.
We apologize for the inconvenience.
The Summer Teen Internship Program offers paid opportunities, giving teens aged 14 and older a chance to challenge themselves and learn useful skills while having fun and meeting new friends.
What Do Summer Teen Interns Do?
All teen internships are paid positions. The majority of our internships are open to residents of Boston and Cambridge.
For both roles, teen interns attend one week of training and six weeks of work.
Greet Aquarium visitors and assist with all aspects of customer service.
Ensure a positive Aquarium experience, including offering educational information at exhibits.
Help interpret Aquarium exhibits, offering insights into animals and ocean conservation issues.
Facilitate activities throughout the building.
Interact with large numbers of people.
Program Highlights
Teens will gain valuable skills, while making new friends and protecting the blue planet.
Gain extensive training in marine science, climate science, public speaking, and customer service
Build skills, including time management and responsibility
Participate weekly in a required professional development course and an ocean advocacy course
Optional behind-the-scenes workshops and weekly social meetings
Apply to Be an Aquarium Teen Intern
Our internship application period for summer 2023 internships is currently closed. Stay tuned for next year's opportunity!
Q&A with Teen Alumni
Tommy DiMarco, now a marine mammal trainer at the Aquarium, shares his positive experience with the teen internship program.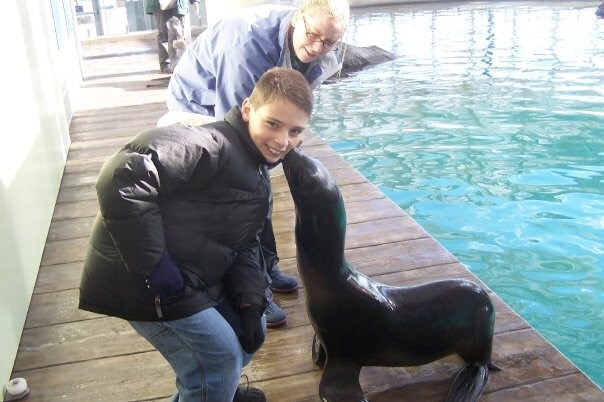 This program is supported in part by the Massachusetts Cultural Council, which receives support from the State of Massachusetts and the National Endowment for the Arts.
More Questions?
Please contact the Supervisor of Teen Programs at 617-973-6745 or email us at teens@neaq.org.