The Shark and Ray Touch Tank is temporarily closed for maintenance.
We apologize for the inconvenience.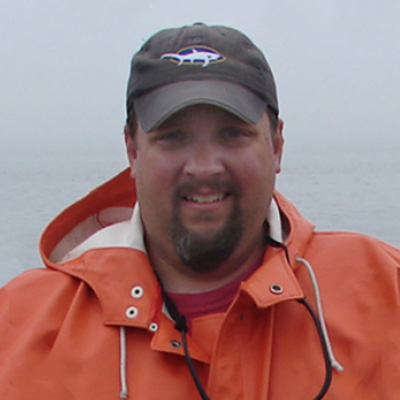 John Chisholm
Adjunct Scientist
Fisheries Science and Emerging Technologies Program, Anderson Cabot Center for Ocean Life
Education
MS, Marine Biology, University of Massachusetts, Dartmouth, 2003
BS, Biology & Marine Biology, University of Massachusetts, Dartmouth, 1992
About
John Chisholm joins the Anderson Cabot Center for Ocean Life with nearly four decades of experience as a fisherman and scientist. He has been documenting the occurrence of white sharks in the Atlantic since the late 1970s and continues to add to his database by collecting both past and present sightings. John has also been able to identify over 500 individual white sharks, from Canada to Florida, by their natural markings. In addition to white sharks, his research has focused on the natural history and conservation of other New England shark species including spiny dogfish, sand tiger, porbeagle, and basking sharks.
Currently, his research focus is on the diversity and ecology of local sharks with special interest on using technology to better understand the migratory and predatory behavior of white sharks, the social behavior of basking sharks, and range expansion of several species. Besides research, John also likes to raise awareness about sharks through outreach and social media.
Anderson Cabot Center for Ocean Life
Through pioneering conservation research and strategic partnerships, our team of 40 scientists works to combat the unprecedented impacts on the ocean from climate change and other human activities.