The Shark and Ray Touch Tank is temporarily closed for maintenance.
We apologize for the inconvenience.
The New England Aquarium is dedicated to achieving meaningful impact and being a model in the community by understanding and engaging in transformational advocacy around the issues of inequity. We commit to diversity, equity, and inclusion plus, ensuring how we work together to deliver on our mission is inclusive of a broad range of perspectives.
Welcoming All at the Aquarium
A vital and vibrant ocean for all means just that—everyone. We welcome all races, all ethnicities, all countries of origin, all genders, all sexual orientations, all abilities, and all religions in the Aquarium and throughout our organization.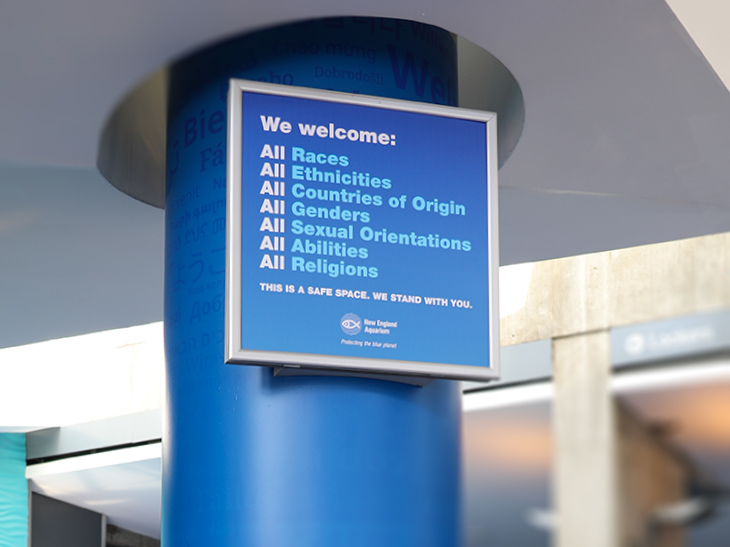 A Healthy Ocean Needs All of Us
Join our team, and be part of our work to protect the blue planet.
Accessibility at the Aquarium
We're committed to maintaining an inclusive and welcoming environment for all locals and visitors, including those with visual, hearing, physical, and sensory-processing needs. We strive to provide engaging exhibits and educational experiences for everyone, regardless of ability.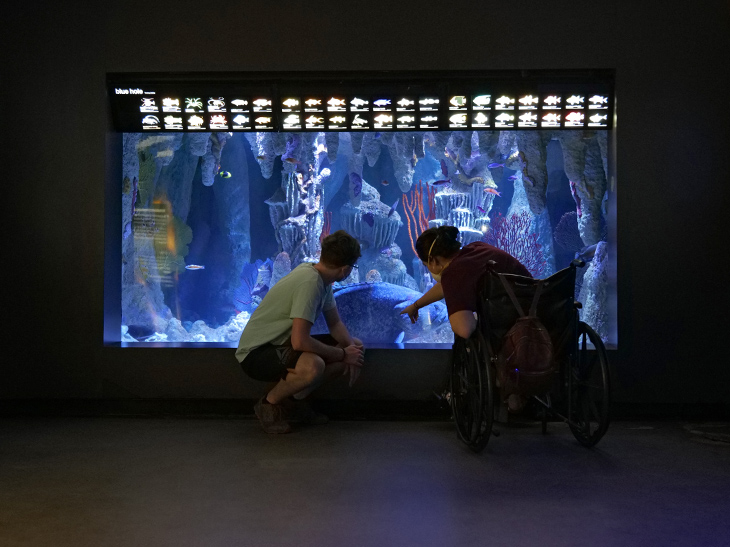 Our Code of Conduct
Healthy marine life thrives on diversity. So do human societies. Please join us in demonstrating humanity, respect, and empathy for our staff and fellow visitors, as well as for our animals.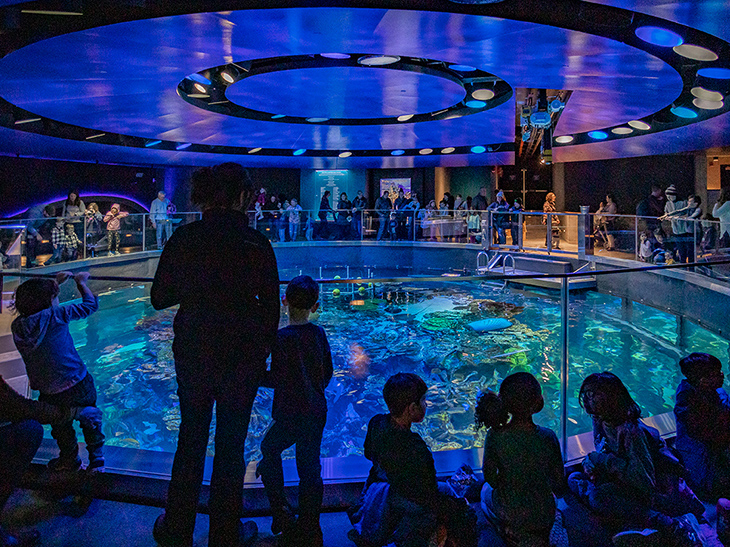 Free or Reduced Admission
In order to better welcome all members of our community to the Aquarium, we offer free or reduced admission for college students, teachers, wheelchair users, EBT/WIC recipients, and more.
Celebrating Our Community
From free lectures at the Simons Theatre to programming on Central Wharf, join us for community events at the Aquarium.