The Shark and Ray Touch Tank is temporarily closed for maintenance.
We apologize for the inconvenience.
Hearing on Tuesday, June 6, 2023 at 10:15 a.m.; livestream available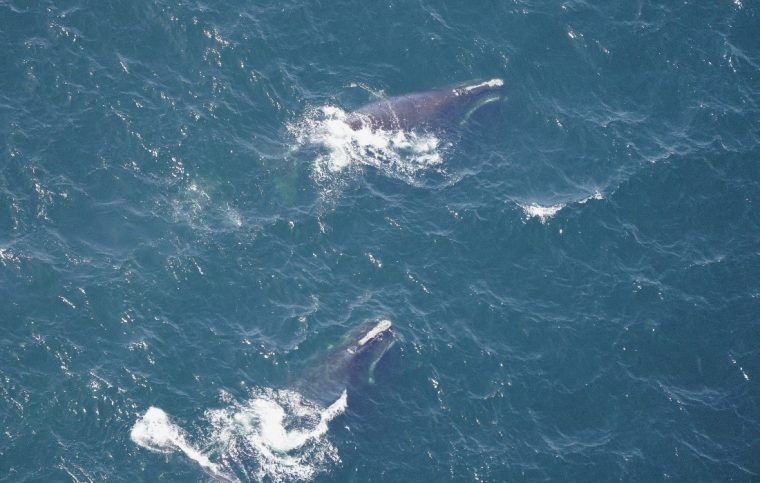 WHAT: Dr. Jessica V. Redfern, the New England Aquarium's Associate Vice President of Ocean Conservation Science, will testify in Washington D.C. in favor of proposed changes that would slow vessels to protect North Atlantic right whales. She is scheduled to appear at a hearing before the U.S. House Committee on Natural Resources' Water, Wildlife, and Fisheries Subcommittee. The testimony will be livestreamed.
The hearing will consider the National Oceanic and Atmospheric Administration (NOAA) Fisheries' Amendments to the North Atlantic Right Whale Vessel Strike Reduction Rule: NOAA-NMFS-2022-0022. Proposed changes to the vessel speed rule include expanding the size of and time period for areas with seasonal speed restrictions, extending restrictions to most vessels measuring 35 to 65 feet in length, and implementing mandatory speed restrictions in dynamic speed zones, which are established when whales are observed.
Vessel strikes are a leading cause of the critically endangered North Atlantic right whale's decline, and scientific evidence has shown that slowing down vessels is essential to reducing deaths and serious injuries. Dr. Redfern will testify about how extensive research shows that reduced vessel speeds are imperative to protect this species, which has an estimated population of less than 350 individuals.
WHEN: Tuesday, June 6 at 10:15 a.m.
WHERE: U.S. House Committee on Natural Resources' Water, Wildlife, and Fisheries subcommittee in Washington. The testimony will be livestreamed. The Aquarium will also supply copies of Dr. Redfern's oral and written testimony after the hearing.
WHO: Dr. Jessica Redfern has been using statistical models to address wildlife conservation challenges for more than 20 years. She earned a B.A. in mathematics at The Colorado College and a Ph.D from the University of California, Berkeley, through the Department of Environmental Science, Policy, and Management. Her career has taken her from NOAA's Southwest Fisheries Science Center to the New England Aquarium's Anderson Cabot Center for Ocean Life, the dedicated research arm of the Aquarium that uses marine science to protect animals and help others use the ocean responsibly. Dr. Redfern has published numerous scientific papers on a broad range of topics, including species habitat modeling, vessel traffic patterns, the risk of vessels striking whales, the risk of fishing gear entangling whales, the risk of chronic vessel noise to baleen whales, and estimating species diversity to guide designation of marine protected areas.
ADDITIONAL BACKGROUND INFORMATION:
MEDIA CONTACT:
Pam Bechtold Snyder – psnyder@neaq.org, 617-686-5068