The Shark and Ray Touch Tank is temporarily closed for maintenance.
We apologize for the inconvenience.
Lecture in partnership with "Living on Earth": Thursday, Oct. 13 at 6 p.m.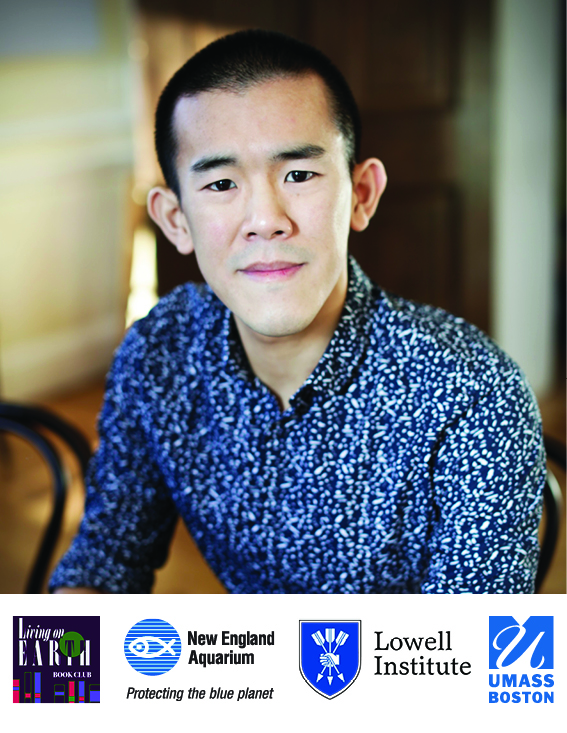 WHAT: Pulitzer Prize-winning journalist and author Ed Yong joins Steve Curwood, Executive Producer and Host of "Living on Earth" national radio show, to dive into the mysterious worlds of animals—on land and at sea—featured in Yong's New York Times best-selling new book, An Immense World: How Animal Senses Reveal The Hidden Realms Around Us. This free event will be virtual and livestreamed via Zoom, incorporating audience questions.
Yong explores the unique sensory worlds of aquatic creatures, such as turtles that can track the Earth's magnetic field, fish that fill rivers with complex electrical messages, and giant squid eyes that have evolved to see sparkling whales, bringing us beyond the confines of our senses.
This Aquarium Lecture Series event is free to the public and presented in partnership with the Living on Earth Book Club, which features authors of recently published environmental books; the Lowell Institute; and the UMass Boston School for the Environment.
WHO: Ed Yong is a staff writer for The Atlantic and an award-winning author. He earned a Pulitzer Prize in explanatory journalism for his coverage of the COVID-19 pandemic, the George Polk Award for Science Reporting, and several other awards. In addition to An Immense World, he also wrote the New York Times bestseller I Contain Multitudes: The Microbes Within Us and a Grander View of Life. His work has appeared in The New Yorker, National Geographic, Wired, The New York Times, Scientific American, and more.
WHEN: Thursday, October 13 at 6 p.m.
WHERE: Virtual via Zoom.
HOW: Register here for the free lecture. Advance registration required.
MEDIA CONTACT:
Pam Bechtold Snyder – psnyder@neaq.org, 617-686-5068