The Shark and Ray Touch Tank is temporarily closed for maintenance.
We apologize for the inconvenience.
Sharks have a reputation as large apex predators, but did you know there are over 500 species of sharks and around 80% of them are about four feet long or less? Epaulette sharks are one of several shark species you can learn more about—and even meet in our touch tank—at the Aquarium.
Animal Facts
Size
Usually 24–27 inches long, but up to 42 inches long
Diet
Small fish, worms, and crustaceans
Range
Coral reef habitats in tropical areas of the Western Pacific Ocean, including New Guinea and northern Australia, and likely Malaysia, Indonesia, and the Solomon Islands
Threats to Survival
Climate change
Habitat loss
RESEARCH
Climate Change is Impacting Baby Sharks
Aquarium scientists found that as climate change causes the ocean to warm, baby sharks are born smaller, exhausted, undernourished, and into environments that are already difficult for them to survive in.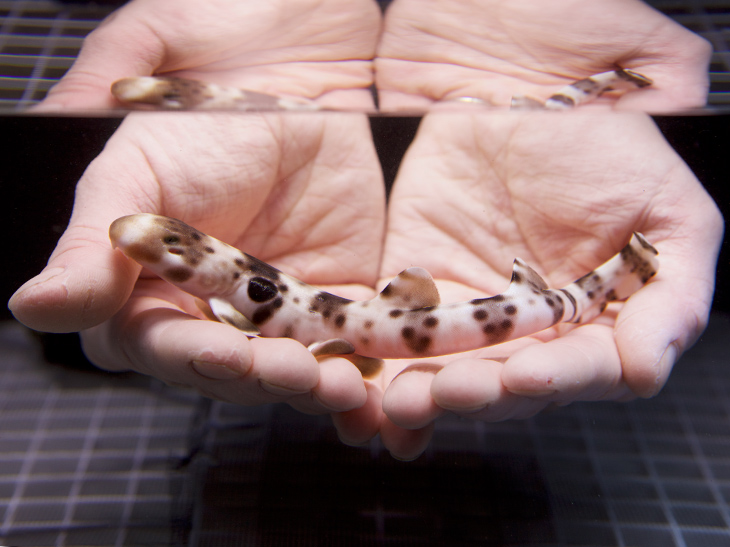 FUN FACT
Epaulette Sharks' Fascinating Features
Epaulette sharks are one of nine species of "walking shark." They have evolved to be able to use their strong pectoral fins to "walk" across the seafloor and even stretches of land. They can also switch off non-essential brain functions to conserve energy in dangerously low-oxygen environments like shallow tide pools.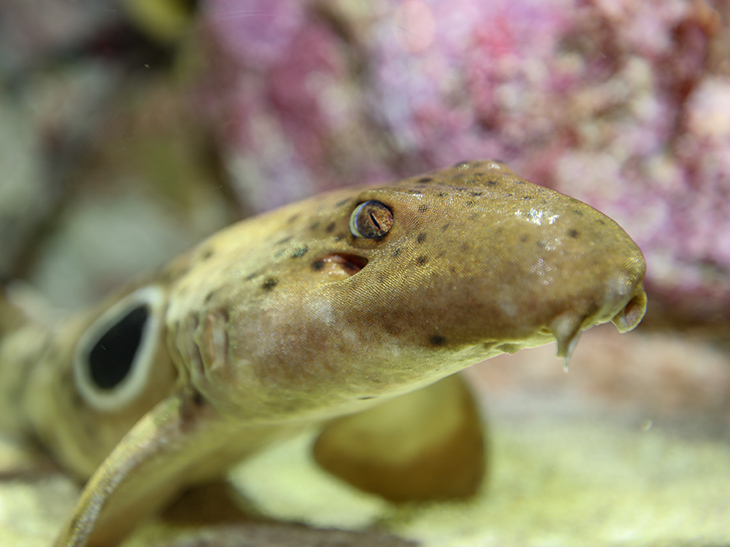 Donate to Support Ocean Conservation
At the New England Aquarium, ocean conservation is at the center of everything we do. And with your help, we can tackle pressing threats like climate change and its effects on ocean animals and habitats.