The Shark and Ray Touch Tank is temporarily closed for maintenance.
We apologize for the inconvenience.
While green sea turtles spend most of their time in warmer water, young turtles sometimes spend their summers in New England waters.
Animal Facts
Size
Up to five feet long; 300-400 pounds
Diet
Primarily algae and seagrasses
Lifespan
Possibly 100 years or more
Range
Tropical to temperate waters worldwide
Threats to Survival
Climate change
Habitat loss
Poaching
CONSERVATION
Turtle Research and Rescue
From researching turtles in the wild to rehabilitating sick and injured turtles at our Sea Turtle Hospital, our Anderson Cabot Center for Ocean Life and Rescue and Rehabilitation teams are working to save these animals from human impacts.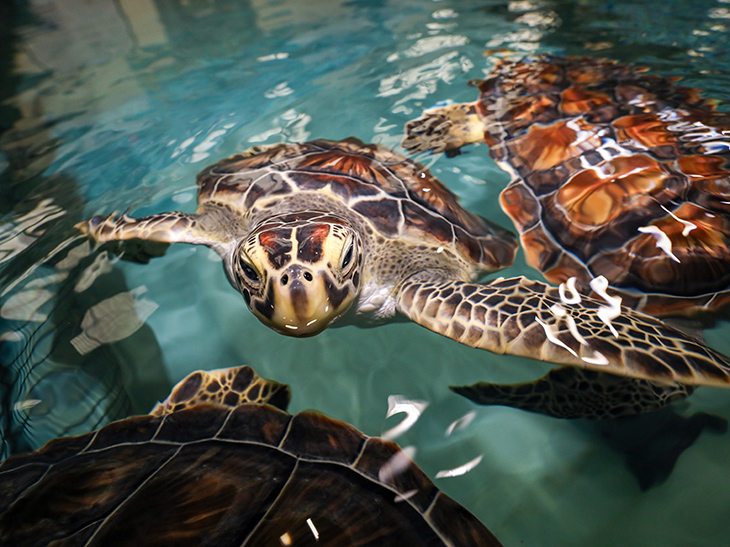 ADVOCACY
Support Sea Turtle Rescue
Your support of the Sea Turtle Rescue Assistance Act will have long-lasting impacts on the hundreds of cold-stunned sea turtles we care for in our facility each year!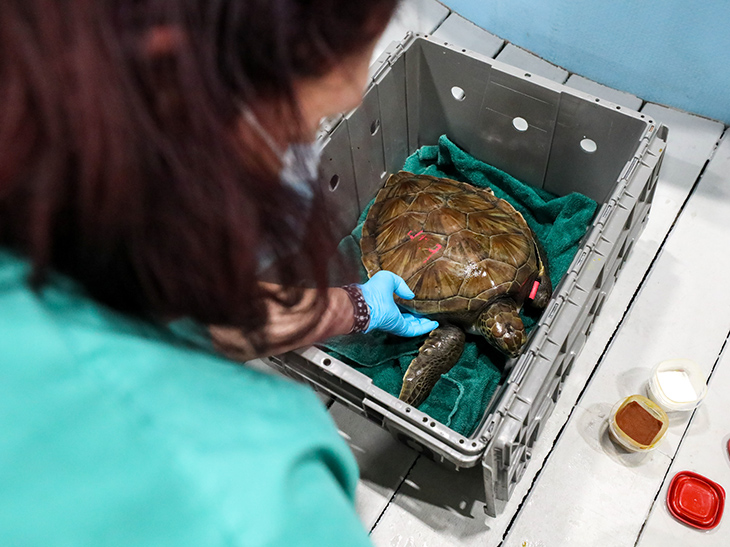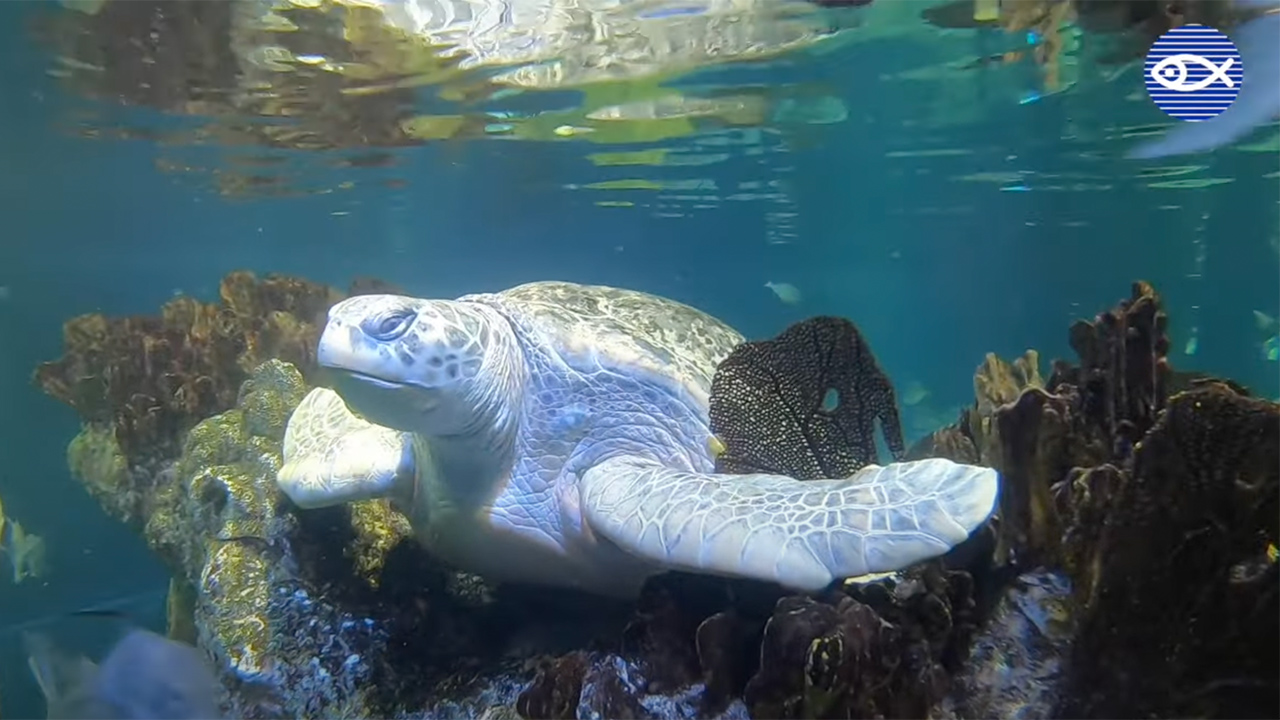 50+ Years of Myrtle
Myrtle came to us from an Aquarium in Provincetown in 1970, and has called the New England Aquarium home ever since. Myrtle loves having her shell scratched, weighs close to 550 pounds, and eats around six and a half pounds of food each day!
Make a Difference for Sea Turtles
Your support makes a difference for threatened and endangered marine life everywhere by helping provide the Aquarium with the resources to research, advocate, and rehabilitate.