The Shark and Ray Touch Tank is temporarily closed for maintenance.
We apologize for the inconvenience.
Whether it's our Anderson Cabot Center for Ocean Life researchers informing ocean management policies or our experts advising industry partners in aquaculture, fisheries, and more, learn about a few of the ways we help others use the ocean responsibly. 
Growing the Blue Economy
Working alongside Massachusetts policymakers, the Aquarium led a major effort on legislation to support the growth of responsible ocean-based industries. With more than 50 years of marine conservation, our science and policy staffers have the expertise to help shape policies that bolster the "blue economy" and protect the ocean.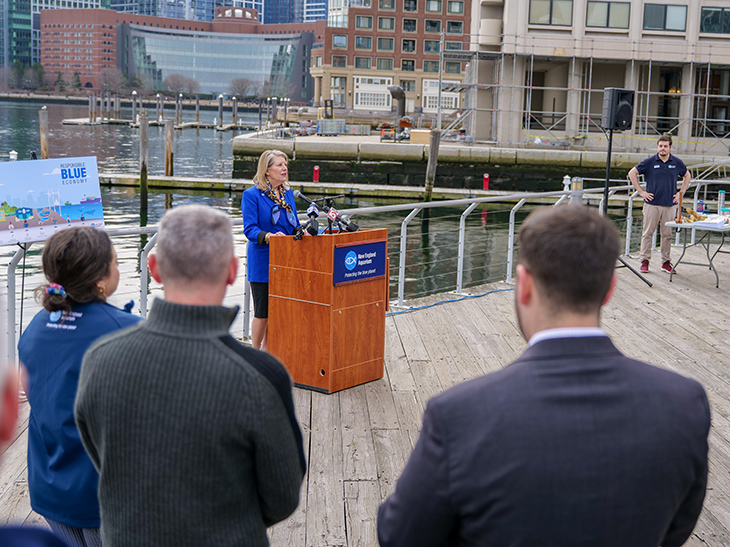 Partnering to Protect the Ocean
Building off our decades of experience and scientific expertise, BalanceBlue Lab counsels partners in marine industries, including aquaculture, wind energy, fisheries, and climate adaptation and resiliency. Plus, through our BlueSwell startup incubator program, we directly support the blue economy and ocean entrepreneurs.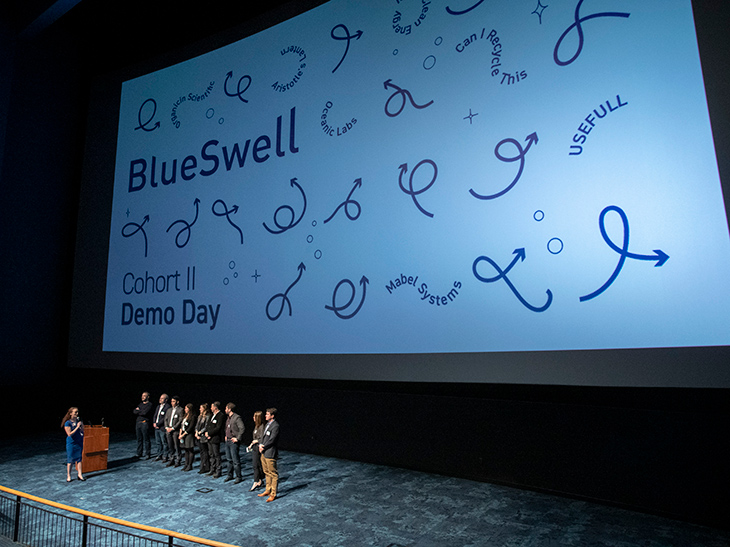 Supporting Responsible Ocean Use
Our research helps inform industry and individuals on how to use the ocean and its resources while preserving marine life. For instance, our aerial survey team conducts routine flights over Southern New England, monitoring the movements of marine animals throughout wind energy lease areas to inform the responsible expansion of renewable energy in New England.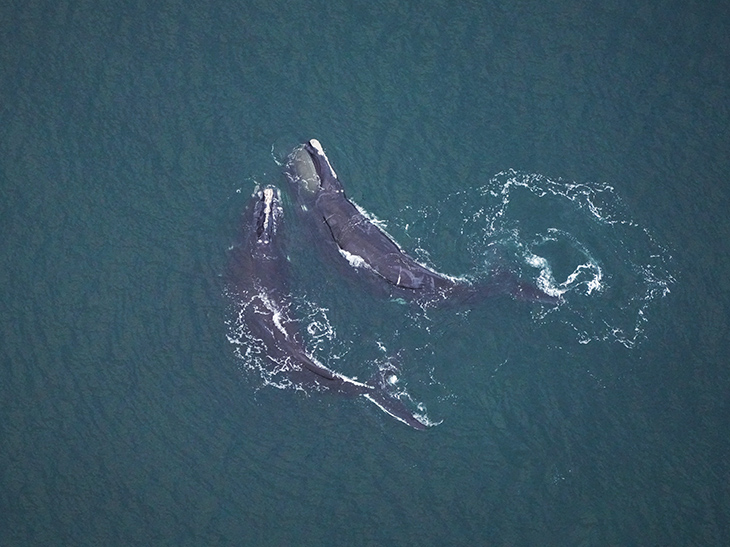 Advocating for Marine Animals
Aquarium scientists and staff have testified before Congress in support of increased protections for threatened and endangered marine animals, including sea turtles and North Atlantic Right whales.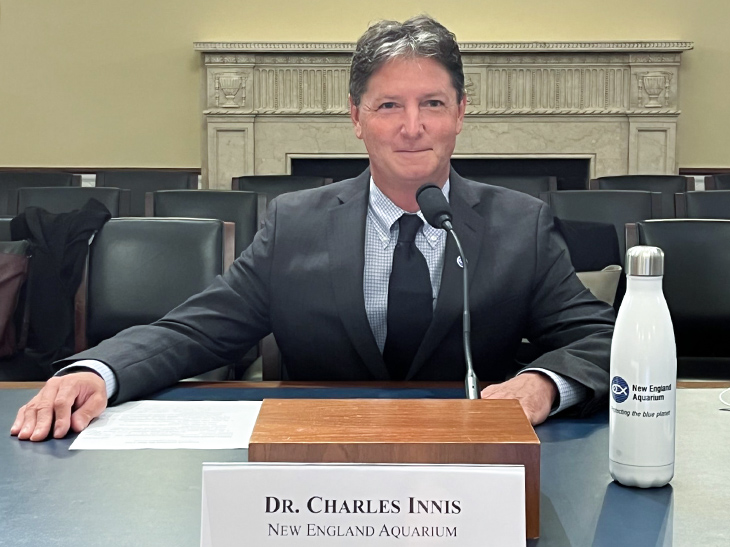 Let's Take Action for the Ocean Together
With your support, we can further our work to ensure a vital and vibrant ocean for all.