The New England Aquarium is
home to three well-known sea turtles
—Myrtle, Carolina, and Retread—but that's just the tip of the iceberg. At the Sea Turtle Hospital in our Quincy Animal Care Center, we rehabilitate hundreds of injured turtles each year.
Sea Turtle Rescue
For more than 25 years, the New England Aquarium has partnered with Mass Audubon's Wellfleet Bay Wildlife Sanctuary to rescue, rehabilitate, and release endangered and threatened cold-stunned sea turtles on Cape Cod.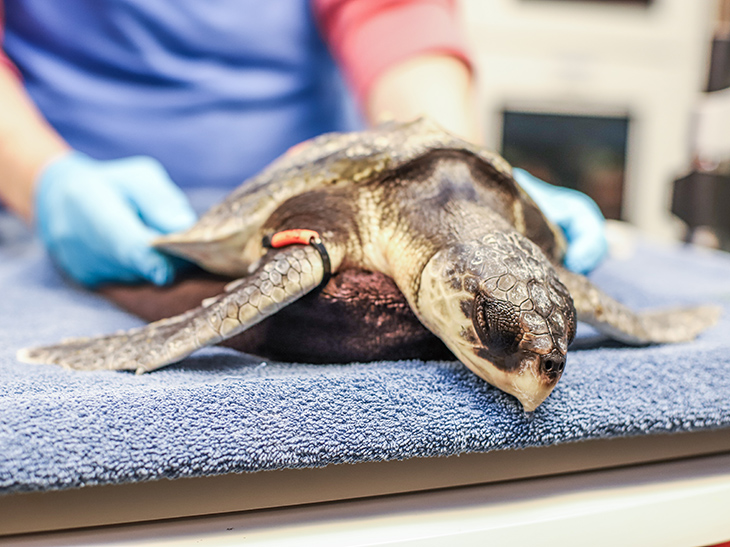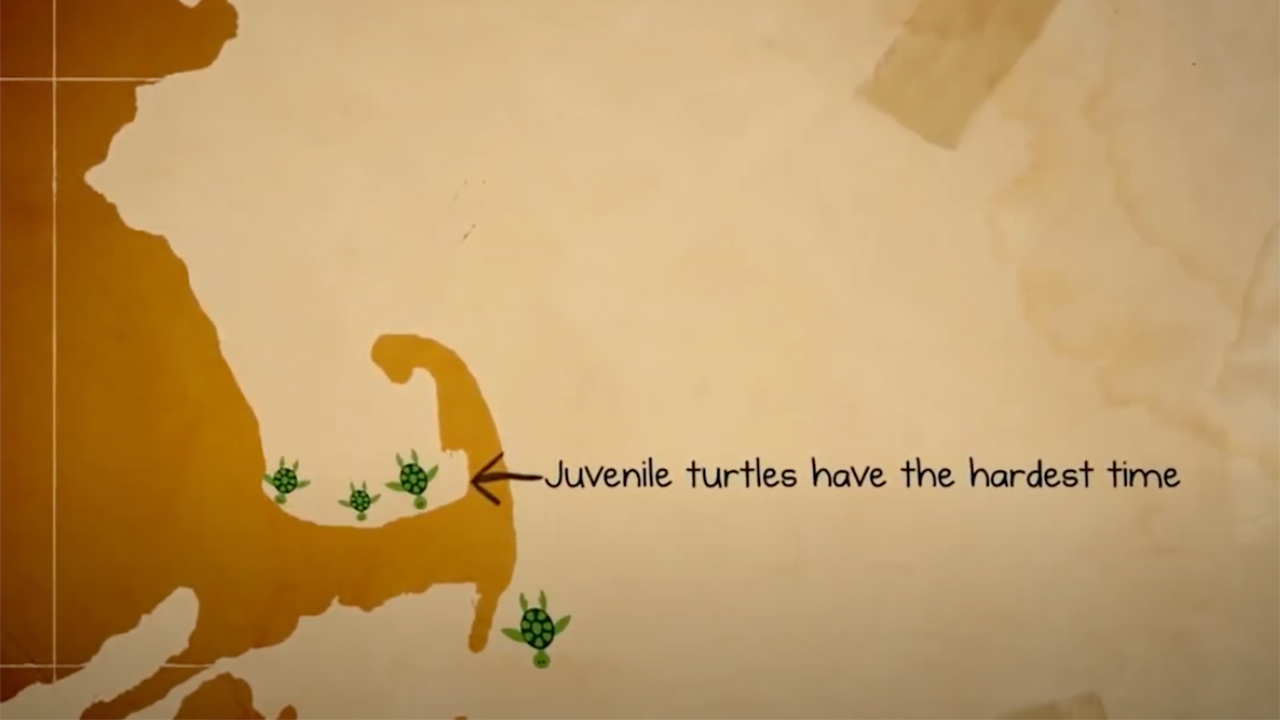 What is Cold-stunning?
As cold-blooded reptiles, sea turtles depend on the temperature of their surroundings to maintain their body temperature. When water temperatures decline, sea turtles can suffer from a form of hypothermia called cold-stunning. Each fall in Cape Cod Bay, some turtles get stuck in the cooling waters, become cold-stunned, and wash up on beaches.
Sea Turtle Rehabilitation
Our rescue team works diligently to care for the turtles in our Sea Turtle Hospital. Treatment can last from several months to two years until a turtle is healthy enough to be able to be released into the ocean.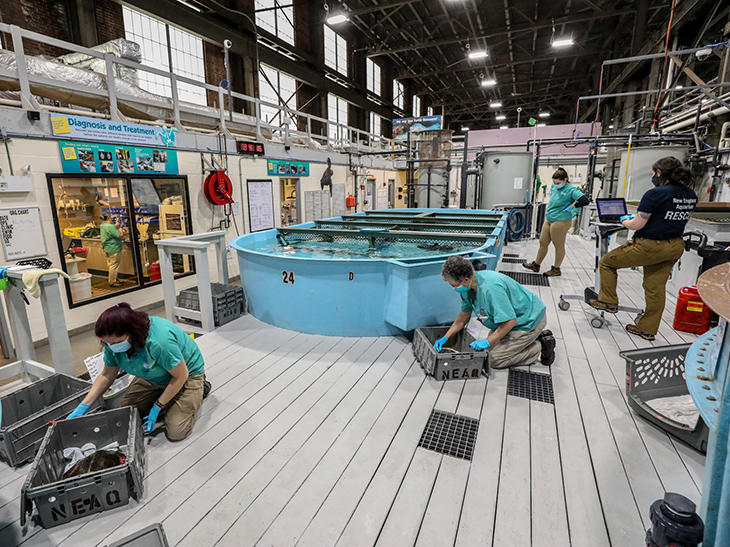 Transport and Release
Working in coordination with the Aquarium and NOAA, Turtles Fly Too transports medically stable sea turtles to other rehab facilities so they can be released in warmer waters. Up to 85% of the turtles that remain in our Sea Turtle Hospital are released back into the ocean.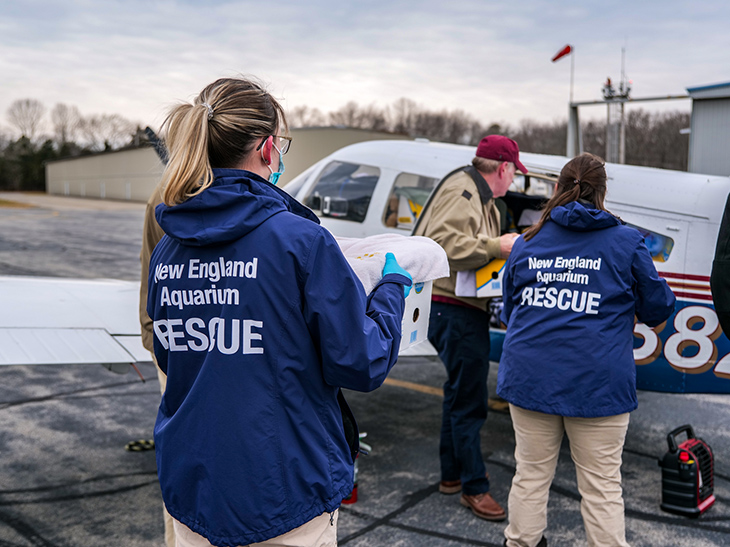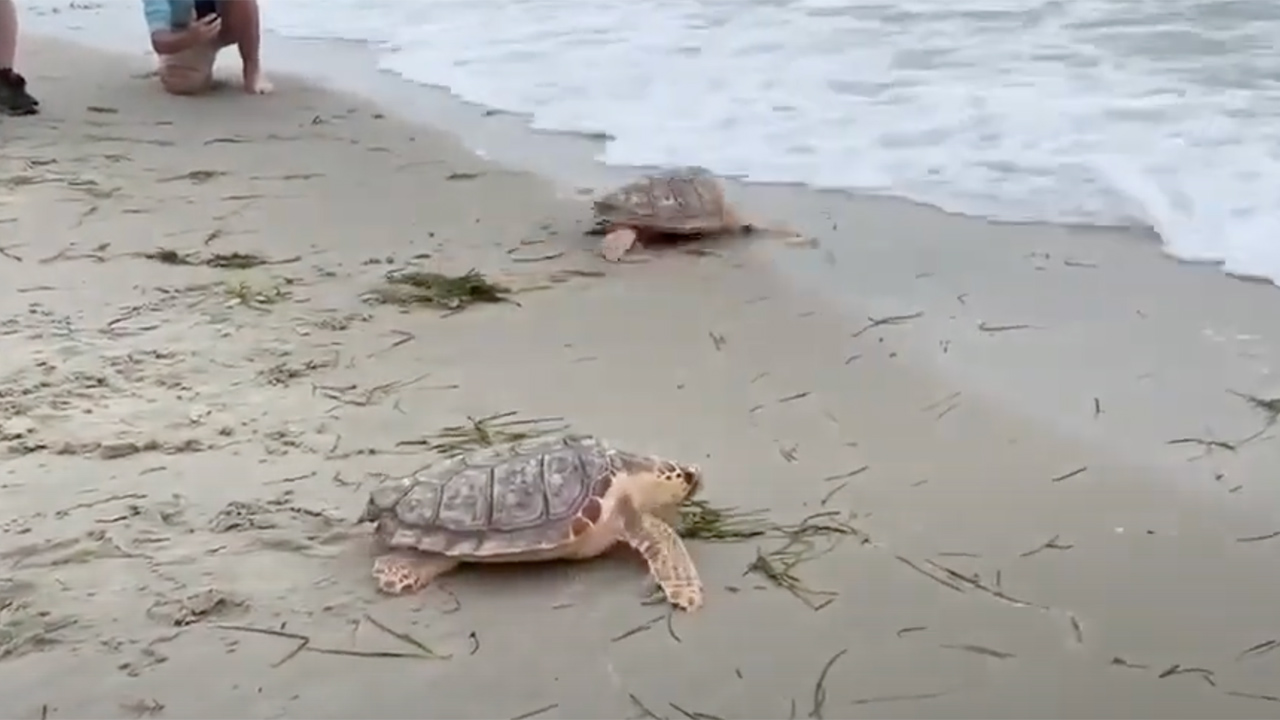 Sea Turtle Release
Watch as seven rehabilitated sea turtles were released back into the ocean off of Cape Cod. This group of turtles included two green sea turtles, and five loggerheads. The two green sea turtles were satellite tagged, which allows us to collect data on where the turtles swim, feed, and travel.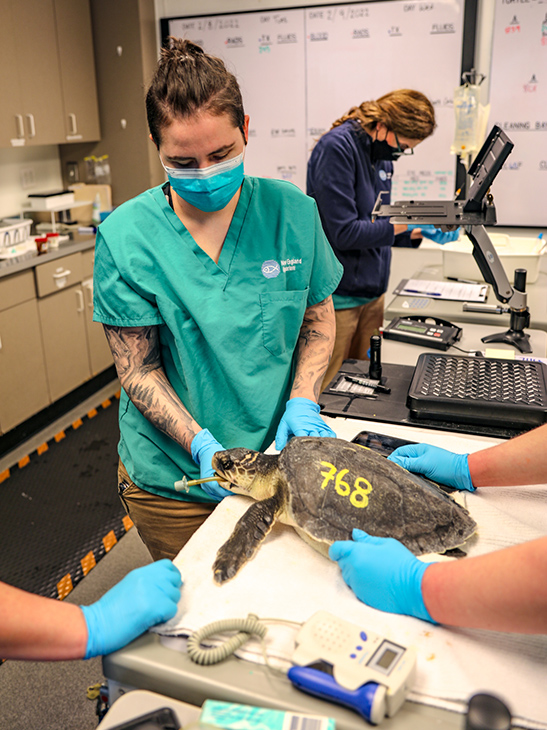 By the Numbers
518 total turtles admitted to the turtle hospital in 2022
442
Kemp's ridley turtles
53
green sea turtles
23
loggerhead turtles
Make a Difference for Sea Turtles
Your support makes a difference for threatened and endangered marine life everywhere by helping provide the Aquarium with the resources to conduct research, advocate, and rehabilitate.
Using Science to Protect Turtles
Our researchers and Anderson Cabot Center scientists work to advance the well-being of sea turtles in our care and in the wild.
Take Action for Sea Turtle Conservation
Your support of the Sea Turtle Rescue Assistance Act is needed to help advance critical rescue and rehabilitation efforts for sea turtles.