The Shark and Ray Touch Tank is temporarily closed for maintenance.
We apologize for the inconvenience.
From providing our animals in the Aquarium with cutting-edge care to Anderson Cabot Center for Ocean Life research that informs marine conservation policy and action, discover a few of the ways we use science to protect animals and the ocean. 
Saving Sea Turtles
At the Sea Turtle Hospital in our Quincy Animal Care Center, we rehabilitate hundreds of injured sea turtles each year, and scientists in Quincy and our Anderson Cabot Center for Ocean Life conduct cutting-edge research that helps protect endangered and threatened species of sea turtles.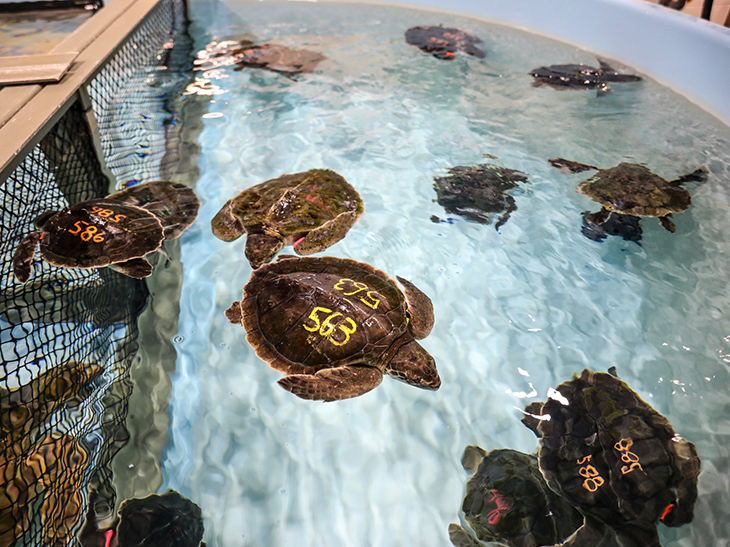 Advancing Animal Care
We promote the well-being of all our animals by providing high-quality care to each individual, both at the Aquarium and in our Animal Care Center in Quincy. Our team provides exceptional day-to-day support to the animals in our care, and our veterinary medicine and science-based enrichment and training methods are at the leading edge of animal care in zoos and aquariums.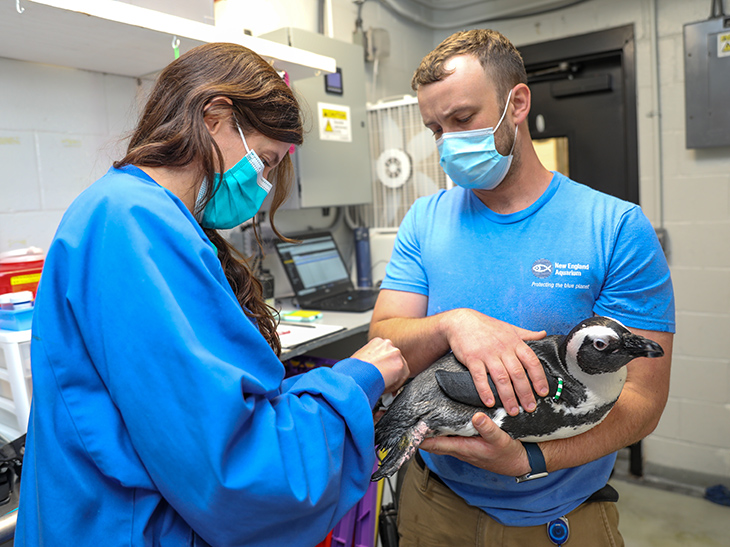 Protecting Right Whales
With just 340 individuals left, North Atlantic right whales are facing the serious threat of extinction due to human activity and climate change. Our Right Whale Research Team is at the forefront of right whale study, and their work helps inform policies and management practices that protect this critically endangered species.
Let's Take Action for the Ocean Together
With your support, we can further our work to ensure a vital and vibrant ocean for all.