The Shark and Ray Touch Tank is temporarily closed for maintenance.
We apologize for the inconvenience.
Dive into the world of sea jellies. Get mesmerized by the free-floating sea nettles, fascinating comb jellies, and more at the Sea Jellies exhibit.
Sea jellies have no brains or bones, but they are some of the best survivors in the world. There are more than 2,000 species of sea jellies, and they are found in every habitat and all the oceans in the world.
The species of sea jellies on display in this exhibit rotate.
For information about the latest sea jellies on view, ask a nearby Aquarium educator!
Animals in This Exhibit
Meet some of the jellies in this exhibit.
ABOUT THE EXHIBIT
Sea Jellies: Survivor Species
Though individual jellies are about 95% water by weight, which makes them fragile and transparent, they are survivors as a part of a species. In fact, scientists have discovered that many sea jellies even thrive in polluted and oxygen-poor water! In the face of climate change, rising jelly populations and subsequent competition for food have caused problems in many ocean areas.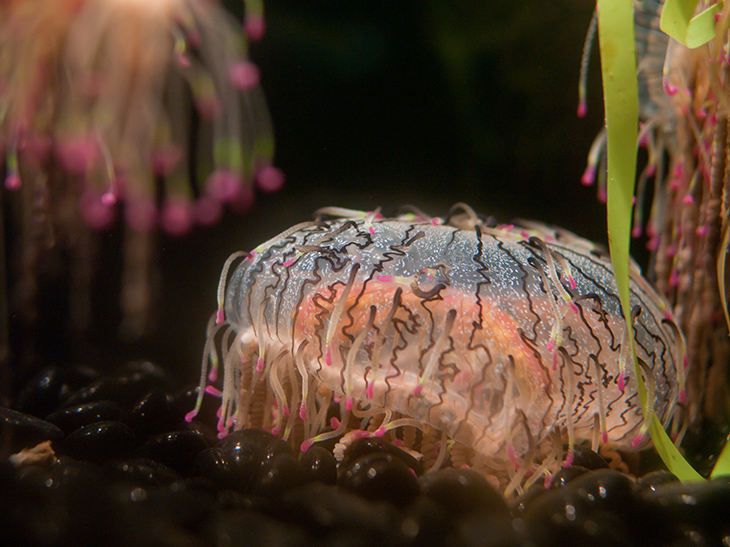 CONSERVATION CONSIDERATION
For Hungry Sea Turtles, Ocean Plastic Can Look Like Sea Jellies
Sea jellies are a food source for many marine species, including sea turtles. Plastic in the ocean is often translucent and travels ocean currents like sea jellies do, so turtles sometimes mistake plastic for sea jellies and eat it, which can have dire consequences. Avoiding single-use plastics can help keep waste out of the ocean and protect sea turtles.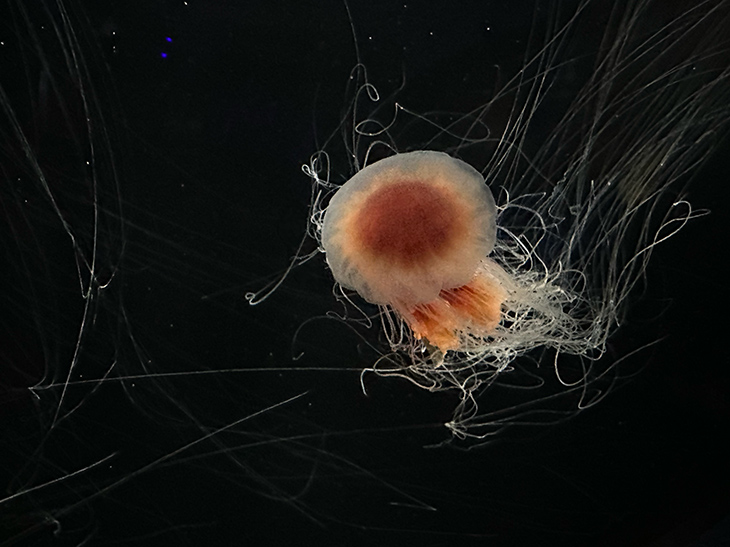 Become a Member
As a member of the New England Aquarium, you have access to 10,000 marine animals, 70 awe-inspiring exhibits, and exclusive events all year. But that is just the beginning.