The Shark and Ray Touch Tank is temporarily closed for maintenance.
We apologize for the inconvenience.
The Aquarium is home to more than 50 African and southern rockhopper penguins. The appropriately named rockhopper penguins hop with extraordinary agility to get around the steep, rocky islands where they live and breed.
Animal Facts
Size
18 inches tall; five to 10 pounds
Diet
Krill, squid, and small fish
Lifespan
Average of 10 years, but up to 30 years
Range
Rugged islands around the sub-Antarctic
Threats to Survival
Climate change
Habitat loss
Pollution
CONSERVATION CONSIDERATION
Rockhopper Penguin Populations in Decline
Southern rockhopper penguins have been disappearing. Over the past three to four decades, their numbers have dropped by about 35%. Scientists surmise that climate change and the associated warming of the ocean surrounding their habitats is a major factor. No matter where you live, you can help southern rockhopper penguins by taking action to combat climate change.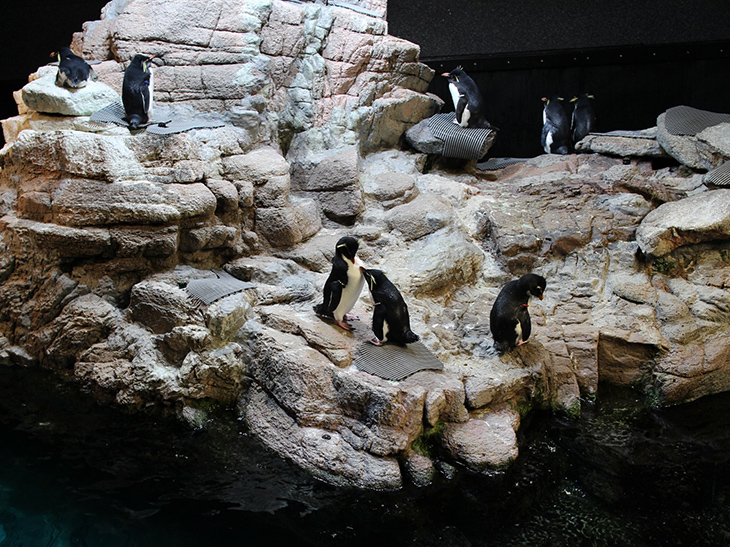 CONSERVATION PROJECT
Species Survival Plans for Penguins
Wild colonies of penguins are threatened by the depletion of their food from climate change, overfishing, and pollution from incidents such as oil spills. Penguin aquarists at the New England Aquarium are doing all they can to keep the birds in our care thriving, and that means maintaining a thoughtful breeding program.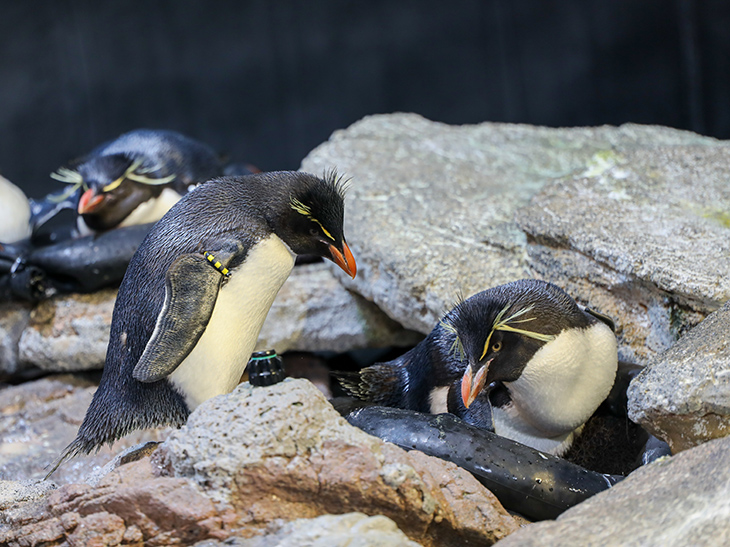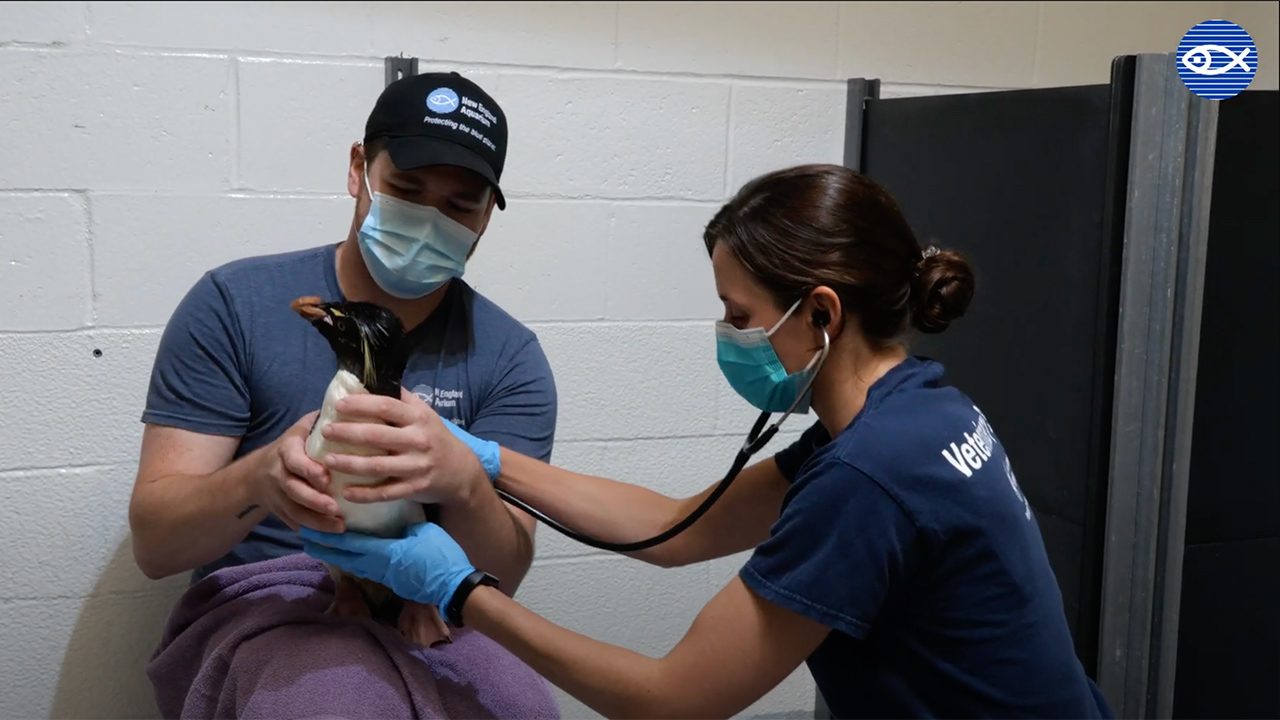 Souther Rockhopper Annual Exams
Every year, our southern rockhopper penguins get an exam. The exam consists of blood work, a physical examination, and (sometimes) radiographs. This preventative care helps us catch any health issues our penguins may have before they become problems, and helps us ensure that our penguins remain strong and healthy.
Support Ocean Conservation
At the New England Aquarium, ocean conservation is at the center of everything we do. And with your help, we can tackle pressing threats like climate change and pollution and their effects on ocean animals and habitats.