The Shark and Ray Touch Tank is temporarily closed for maintenance.
We apologize for the inconvenience.
Gain a new understanding of the serious challenges facing the ocean, including threats to the endangered North Atlantic right whale, and the Aquarium's leadership in seeking solutions.
Aquarium educators can often be found in the Blue Planet Action Center to provide in-depth information about climate change and conservation efforts. Feel free to ask them if you have any questions!
Featured in This Exhibit
You'll find juvenile jellies and plankton in our Growing Nutritious Foods exhibit and larval fishes in the Aquarium Larval Program exhibit.
ABOUT THE EXHIBIT
What's on the Menu for Our Animals?
In the Blue Planet Action Center, learn how aquarists culture (grow or raise) high-quality, nutritious food for our animals! Growing our animals' food at the Aquarium allows us to reduce our impact on wild populations, add extra vitamins and minerals to make meals even more nutritious, and know our animals' diets are clean and free of potential contaminants.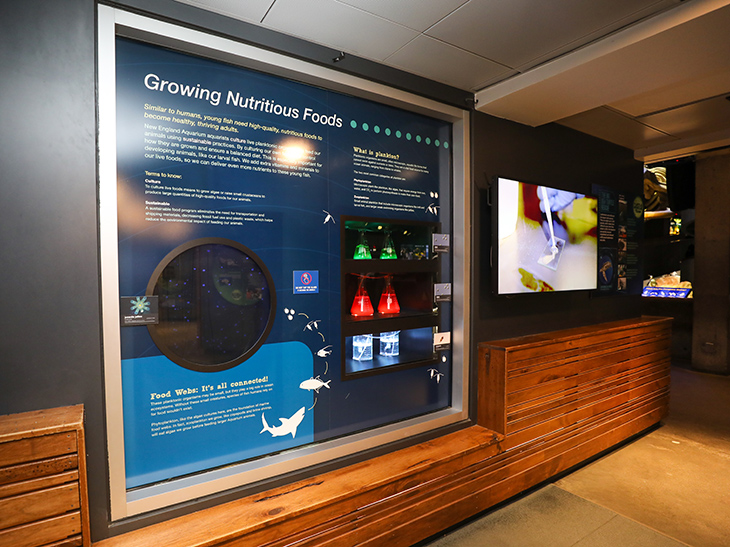 Conservation
See Global Conservation Leaders Supported by the Aquarium
The New England Aquarium's Marine Conservation Action Fund (MCAF) is a microgranting and fellowship program that provides support for early-stage, entrepreneurial projects by local conservation leaders in low- and middle-income countries around the globe. In the Blue Planet Action Center, see how MCAF solutions are benefiting ocean health and communities around the world.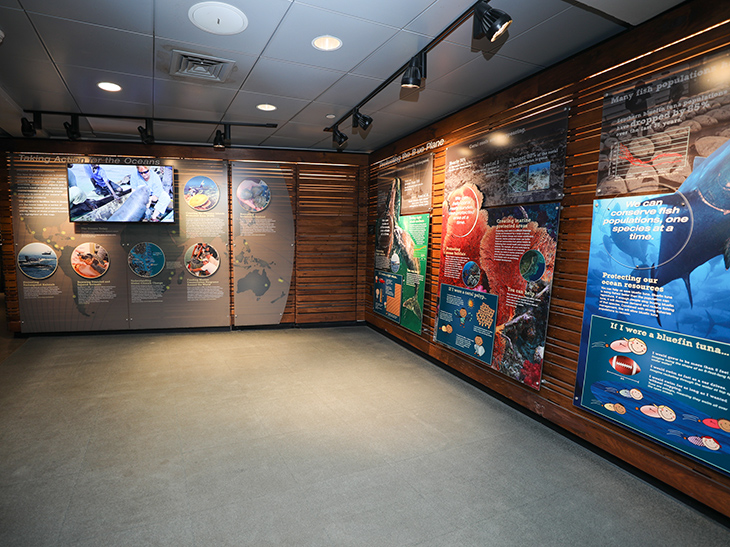 Become a Member
As a member of the New England Aquarium, you have access to 10,000 marine animals, 70 awe-inspiring exhibits, and exclusive events all year. But that is just the beginning.