The Shark and Ray Touch Tank is temporarily closed for maintenance.
We apologize for the inconvenience.
The four-story Giant Ocean Tank features a coral reef and hundreds of Caribbean reef animals, including eels, barracuda, sea turtles, cownose rays, and hundreds of colorful reef fish.
The Giant Ocean Tank is a Caribbean coral reef exhibit. The habitat features more than 3,000 carefully sculpted coral elements handmade and painted by Aquarium artists. It is 40 feet wide, goes down 23 feet, and holds 200,000 gallons of saltwater. This exhibit is so big that it was built first, and then the rest of the Aquarium was built around it.
Myrtle the green sea turtle has lived at the Aquarium since June 1970, and many returning guests remember seeing her when they came to the Aquarium as children.
Aquarium educators are present at the top of the Giant Ocean Tank to provide in-depth information about coral reef ecosystems and conservation efforts. Feel free to ask them if you have any questions!
Daily feeding dives: 10 a.m. and 2 p.m.
Animals in This Exhibit
A representation of the vibrant marine life of Atlantic coral reefs, there are hundreds of animals in the Giant Ocean Tank, including:
ABOUT THE HABITAT
Coral Reef Communities Need Our Help
Tropical Atlantic coral reefs, such as the one represented in the Giant Ocean Tank, extend as far north as Florida and the Bahamas. Coral reefs are rapidly disappearing worldwide due to climate change, so your advocacy for environmentally friendly action can have positive impacts on coral reef communities like this one!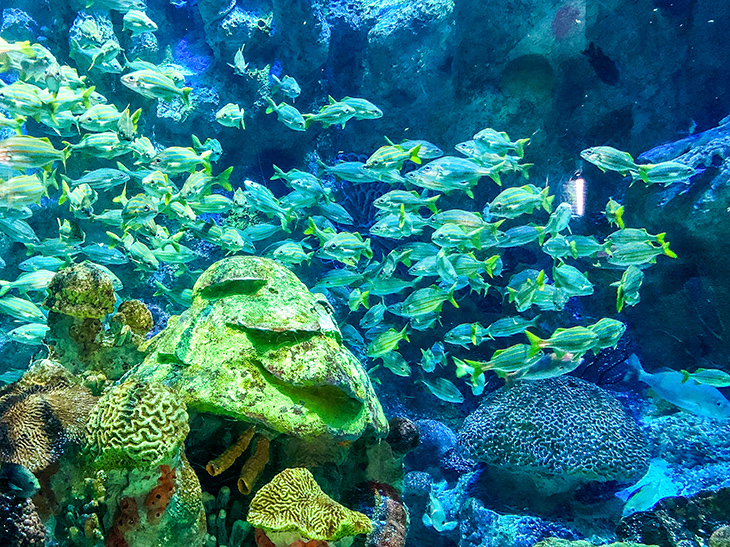 Conservation
Turtle Rescue and Rehabilitation: Retread
Retread is one of two loggerhead turtles in the Giant Ocean Tank who was rescued and rehabilitated in our Sea Turtle Hospital. She was in critical condition when we found her in 1987. She is mostly blind now, but the Animal Care staff help her find her food each morning by shaking a homemade rattle underwater so she can travel by sound rather than sight.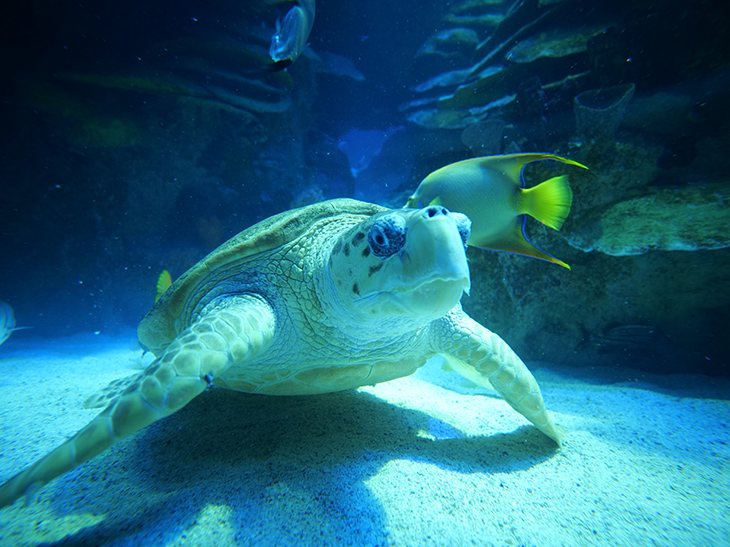 Sustainability
See Graduates of our Larval Fishes Program in the Giant Ocean Tank
Our aquarists have successfully raised more than 17 fish species from eggs to adulthood, including many in the Giant Ocean Tank like lookdowns. Through this work, we can reduce the number of fish collected from wild populations and share our learnings with other public aquariums.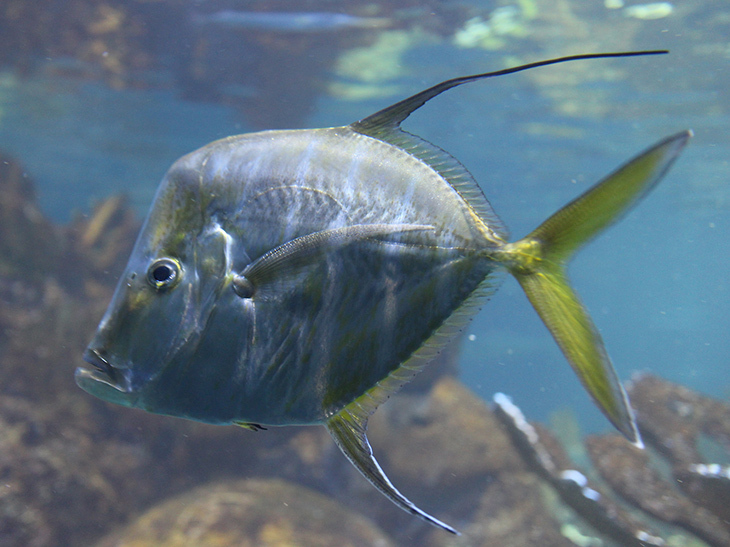 Become a Member
As a member of the New England Aquarium, you have access to 10,000 marine animals, 70 awe-inspiring exhibits, and exclusive events all year. But that is just the beginning.