The Shark and Ray Touch Tank is temporarily closed for maintenance.
We apologize for the inconvenience.
This floor-to-ceiling exhibit accentuates the biological richness of an Indo-Pacific coral reef, which can support thousands of fish species, sea turtles, sharks, and more.
The coral in this exhibit was handmade and painted by Aquarium artists. The habitat inside is so accurate that it can be hard to tell it isn't real! 
Aquarium educators are often present at this exhibit to provide in-depth information about the Indo-Pacific coral reef, animals that live there, and conservation. Feel free to ask them if you have any questions!
Animals in This Exhibit
Meet some of the Indo-Pacific reef residents.
ABOUT THE HABITAT
Some of the Most Fascinating Neighborhoods in the Ocean
Coral reefs are critical components of ocean health. While they cover less than 1% of the ocean floor, coral reefs support more than 25% of marine life. Coral reef communities found in the Indo-Pacific are more diverse and complex than anywhere else in the world!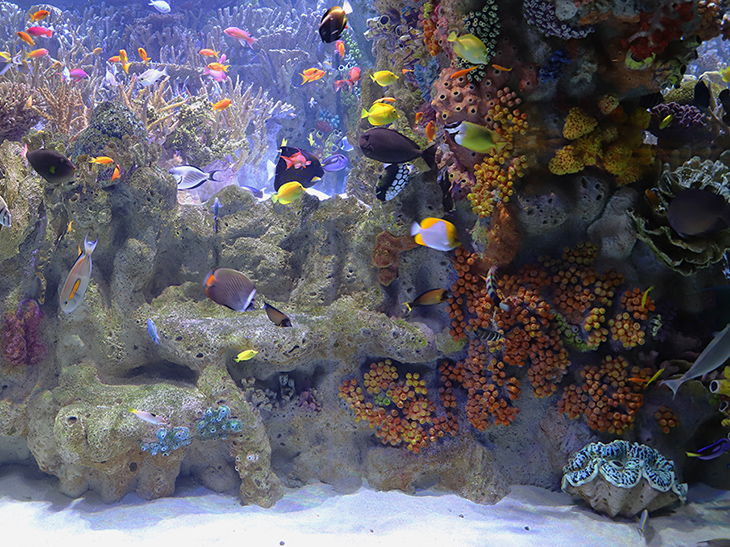 CONSERVATION CONSIDERATION
Help Coral Reefs, No Matter Where You Live
Coral reefs are rapidly disappearing worldwide due to climate change and other human impacts, which could cause dire consequences for marine animals and humans alike. Coral reefs have the best chance to adapt if humans slow climate change, so taking environmentally friendly action in your community can have positive impacts reaching as far as the Indo-Pacific Coral Reefs.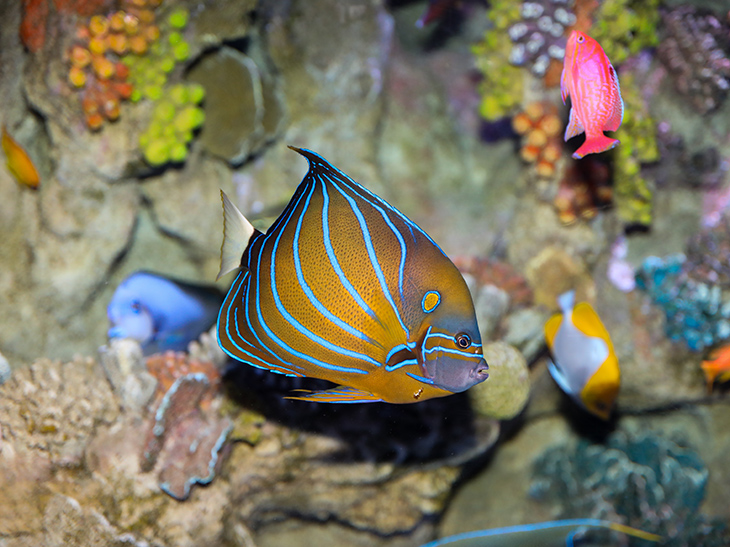 Become a Member
As a member of the New England Aquarium, you have access to 10,000 marine animals, 70 awe-inspiring exhibits, and exclusive events all year. But that is just the beginning.