The Shark and Ray Touch Tank is temporarily closed for maintenance.
We apologize for the inconvenience.
The Aquarium is home to more than 50 penguins who live in a bustling colony surrounding the Giant Ocean Tank.
Each penguin in our care has a unique bracelet on one of their wings to help identify them; females' bracelets are on their right wing, males' are on their left.
Penguin volunteers and trainers give talks inside the exhibit twice a day: 9 a.m. and 2:30 p.m
Aquarium educators are often present throughout the day to provide in-depth information about penguins and species conservation efforts. Feel free to ask them if you have any questions!
Animals in This Exhibit
Meet some of the penguin colony residents.
ABOUT THE HABITAT
Many Penguins Thrive on Temperate Beaches and Rocky Islands
Penguins spend over half of their lives at sea, but every penguin needs to come ashore to breed, molt, and raise chicks. Some penguins live in or near Antarctica, but most prefer more temperate climates. African penguins nest in burrows on or near scrubby temperate beaches in Africa, while rockhoppers prefer rocky sub-Antarctic islands.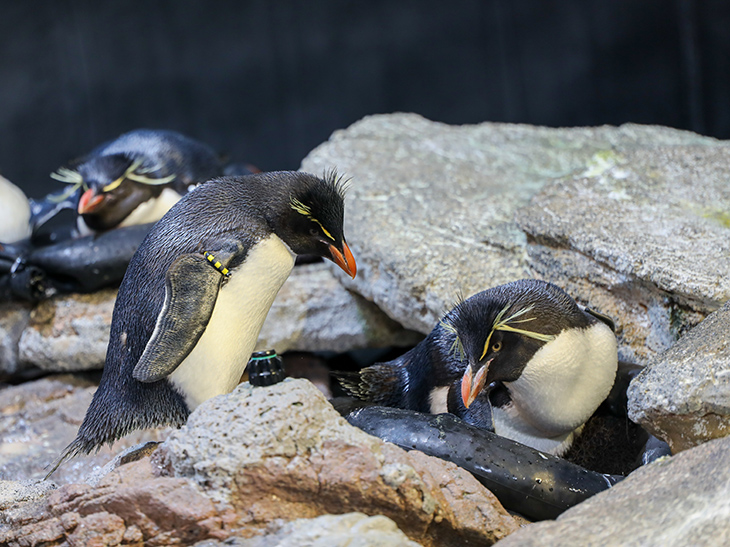 CONSERVATION
Take Community Action to Protect Penguins
There are many ways humans can help protect vulnerable or endangered penguins! Communities can work together to combat climate change and its effects on penguins' habitats, such as rising ocean temperatures that reduce their food sources. Switching to renewable energy resources, like solar and wind, reduces the carbon emissions contributing to climate change.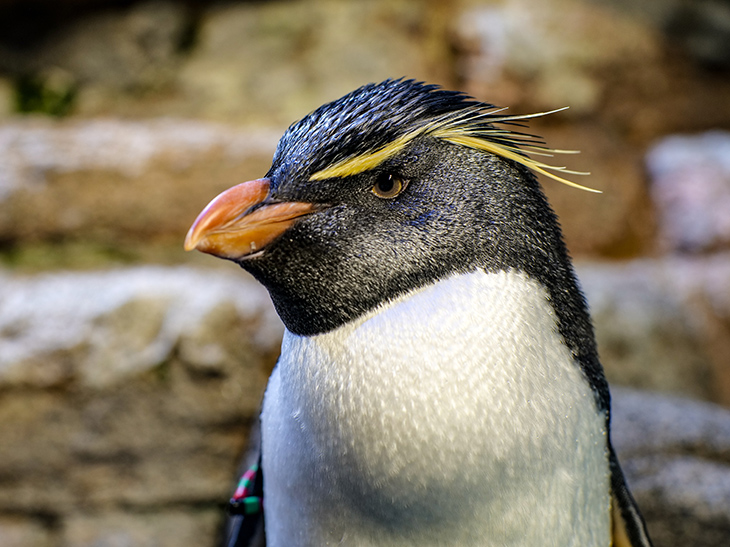 Become a Member
As a member of the New England Aquarium, you have access to 10,000 marine animals, 70 awe-inspiring exhibits, and exclusive events all year. But that is just the beginning.